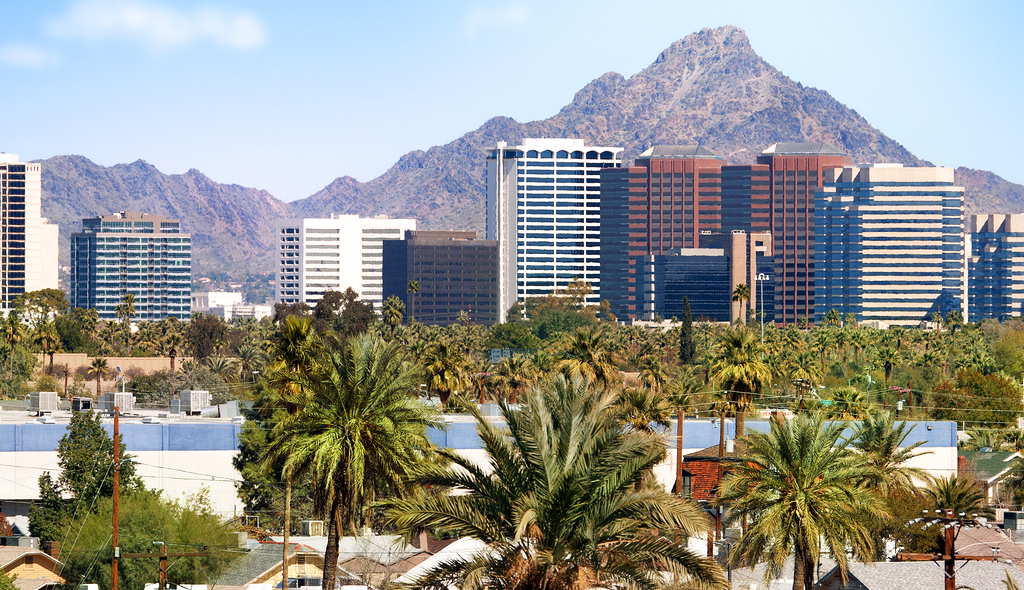 When it comes to land management issues, geography and technology conspire to make life complicated for government officials in Maricopa County, Arizona.
In terms of geography, the county's vast spaces – some 9,200 square miles in all – make it time-consuming and difficult for citizens and developers to do their business at county offices, especially when hundreds of miles separate inspection locations. On the technology front, advances in the commercial sector are ratcheting up citizen expectation around service and convenience.



"Everything is moving so much quicker today. Think about your experience with your bank or your financial institution and how you can interact with it at home, at night, after hours. Government still seems to be open 8 to 5. We need to be more 24-by-7," said Maricopa County's Deputy CIO, Karen Connelley.



Along those lines, the county is looking to enable easier, more convenient access to its land management systems. "The ability to be more mobile and to have more mobile apps will definitely be key," she said. "The other area we are looking to is the ability to be more text enabled so when people want to schedule inspections and that kind of thing, they have the ability to text, make an appointment and get that onto their calendars."



At the same time, Connelley is looking to technology to improve internal workflows, especially around the productivity and accountability of field workers. "We definitely want to be able to get to the point where we understand how the inspectors are doing, why one inspector is able to fulfill so many inspections a day versus another," she said.



Spurring digital transformation and increasing mobility
Accela Civic Application for Building is helping to close those gaps by automating all aspects of the building permit process and moving them online. It dramatically reduces permitting time, lowers costs and empowers the county to better manage its processes.



In terms of citizen service, an online portal provides builders 24/7 access to easily submit permit applications, make payments, check status, schedule inspections, and upload information. That speeds requests and gives builders transparency into the current status of their permits.



Responding to the county's need for better internal management tools, a mobile component allows inspectors to carry their "offices" with them: They can manage schedules, route travel, view GIS information and access data from the agency systems. The ability to result inspections electronically from the field using a mobile device boosts productivity by reducing the amount of back and forth between the office and job site that inspectors traditionally experience.



Connelley has leveraged the pre-built solution across multiple workflows, user interfaces, permit types, license requirements, data integrations and reports. Because it's a SaaS solution, agencies don't have to worry about setting up or managing expensive hardware and software infrastructures.



As it embraces a 24/7 service structure and shifts toward greater mobile access, Maricopa County will be looking to Accela to help deliver further improvements across its land management portfolio. "We are really trying to better prepare our businesses in terms of where they want to go," Connelley said. "This product is going to continue to help us better serve them and serve our residents."