The National League of Cities and Accela's #LoveMyCity campaign offers local leaders, citizens and changemakers best practices, policy resources and a digital toolkit to drive modern, citizen-centric services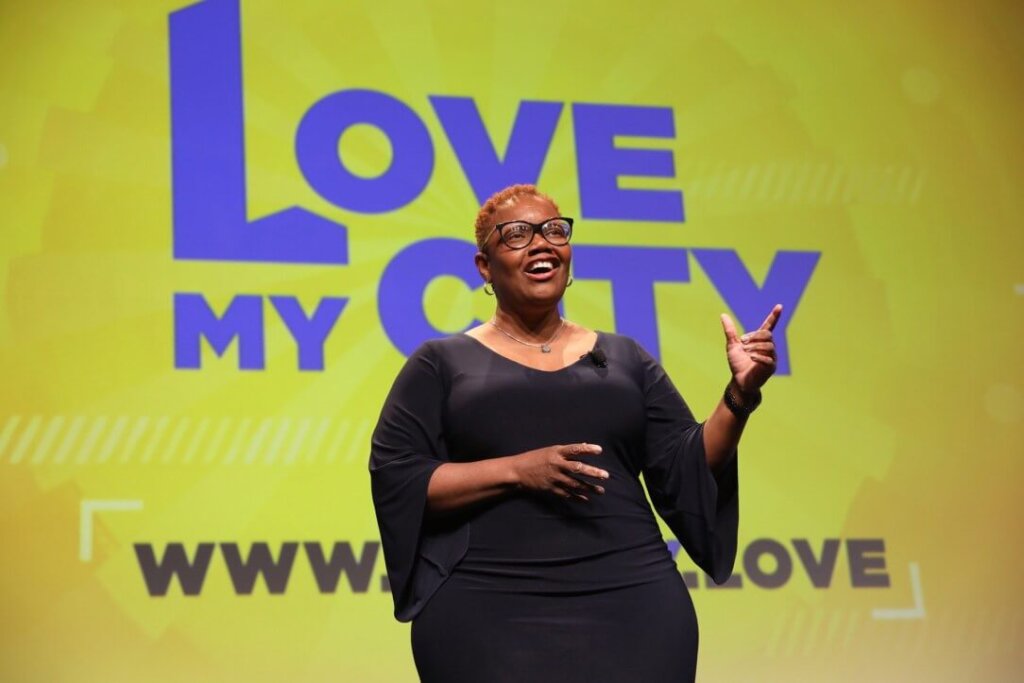 In a world rife with conflict, filled with political discord and debate, our neighborhoods and communities have always stood as a unifying force, acting as bridges to join people together in common goals, ideals and challenges. That constant — yet often unspoken — power is what Gary, Indiana Mayor Karen Freeman-Wilson calls love.
"In this day and age, we spend a lot of time talking about our differences, our divisions and our struggles. But the reality is, there is one thing that binds all local leaders together – that four-letter word that we all feel, but can't always explain: love," Karen Freeman-Wilson says. "As president of the National League of Cities, my goal this year is to uplift that love, and give local officials the tools they need to engender love between residents and the communities where they live."
To accomplish this objective, Accela has partnered with the National League of Cities (NLC) in its "Love My City" campaign, an initiative that unites top researchers, media partners, corporate leaders and elected officials in critical community development efforts. Through partnerships and collaboration, the campaign provides local leaders and residents resources under its four pillars of Encouraging Civic Engagement, Building Communities for All Generations, Uplifting Legacy Cities, and Ensuring Housing for All.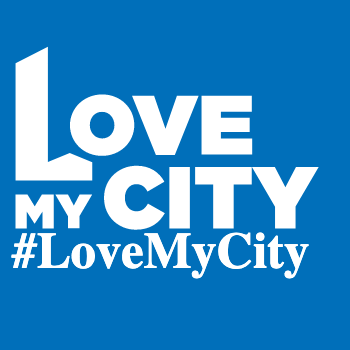 The Love My City campaign empowers communities by delivering resources. This support includes collaborative initiatives to improve service programs, forming public-private partnership to offer educational opportunities for local leaders, providing strategies to maximize participation in the 2020 U.S. Census, convening thought leaders to spur redevelopment in legacy cities and creating a task force that will draft local best practices and policy recommendations for affordable housing.
The campaign is also offering an online toolkit for leaders to gain insights on policy making and civic engagement event planning. The Love My City campaign will culminate in November with a series of workshops at NLC's annual City Summit in San Antonio, Texas.
"Shifting citizen expectations of their local governments is creating the need for city leaders to identify the right mix of tools and partnerships to meet citizen demands, grow businesses and build thriving communities," says Heidi Lorenzen, vice president of marketing for Accela. "Accela is thrilled to sponsor NLC's #LoveMyCity campaign and support the public-private partnerships that help local governments deliver the services and experiences that endear residents to the places they call home."   
Through the national #LoveMyCity campaign, NLC is supporting local leaders' efforts to create more meaningful bonds between communities and their residents with a collection of city "love letters," short videos from influential change makers across the country that spotlight the deep connection residents have with their communities. The videos will be released periodically throughout the summer.
Freeman-Wilson said that nurturing this citizen connection is more than just an emotional appeal to residents to engage, but offers real-world results. According to research from the Knight Foundation and Gallup, Freeman-Wilson said research shows that when residents have a stronger attachment to their communities, it also results in higher gross domestic product growth, and in turn, greater economic and community development opportunities.
"As local leaders, we know the emotional bonds people create with their communities have a powerful impact on prosperity and livability," Freeman-Wilson says. "We also know that when people love someone or something, they will give their time, talent and treasure for it. As local leaders, we have to create cities that our citizens will love."
Read more about the Love My City's four pillar below, and how about the campaign's resources that will be offered in the coming months:
1. ENCOURAGING CIVIC ENGAGEMENT
By encouraging community members to engage in government and public life, cities can create more trusting, informed and inclusive communities. One key opportunity for local leaders is the 2020 census: to ensure an accurate count, local leaders will need engage with their communities on a new level. Additionally, LoveMyCity will work with a group of diverse partners to uplift the thousands of service programs and opportunities in cities across the country—spotlighting the power of citizen service.
2. BUILDING COMMUNITIES FOR ALL GENERATIONS
From infants to millennials to baby boomers—each generation has different needs and experiences. Across the country, city leaders are working to engage and empower residents at every stage of life. Working with partners from the private and public sectors, LoveMyCity is developing learning opportunities for local leaders to develop meaningful services and experiences for all residents.
3. UPLIFTING LEGACY CITIES
Once drivers of a strong American economy, legacy cities have become the face of disappearing factories, vacant buildings and shrinking populations. From the Northeast to the Midwest, these once-vibrant communities face unique challenges of reimagining and rebuilding themselves—rekindling the love once had between the city and its community members. Throughout 2019, LoveMyCity will convene a dynamic group of leaders representing cities whose passion and commitment to redeveloping their communities is unmatched.
4. ENSURING HOUSING FOR ALL
As a resident, it's hard to love your city if you're concerned about the basics—like having a roof over your head. For far too many people across the country, the necessity of quality housing at an affordable cost is not being met. To address this critical issue for communities of all sizes, LoveMyCity has brought together a diverse and thoughtful group of city leaders to serve on a task force devoted to the complex issue of housing. The task force is developing a set of best and promising practices at the local level, as well as policy recommendations to federal and state governments.
To learn more about the #LoveMyCity campaign including the latest news, toolkits and resources visit www.mycity.love