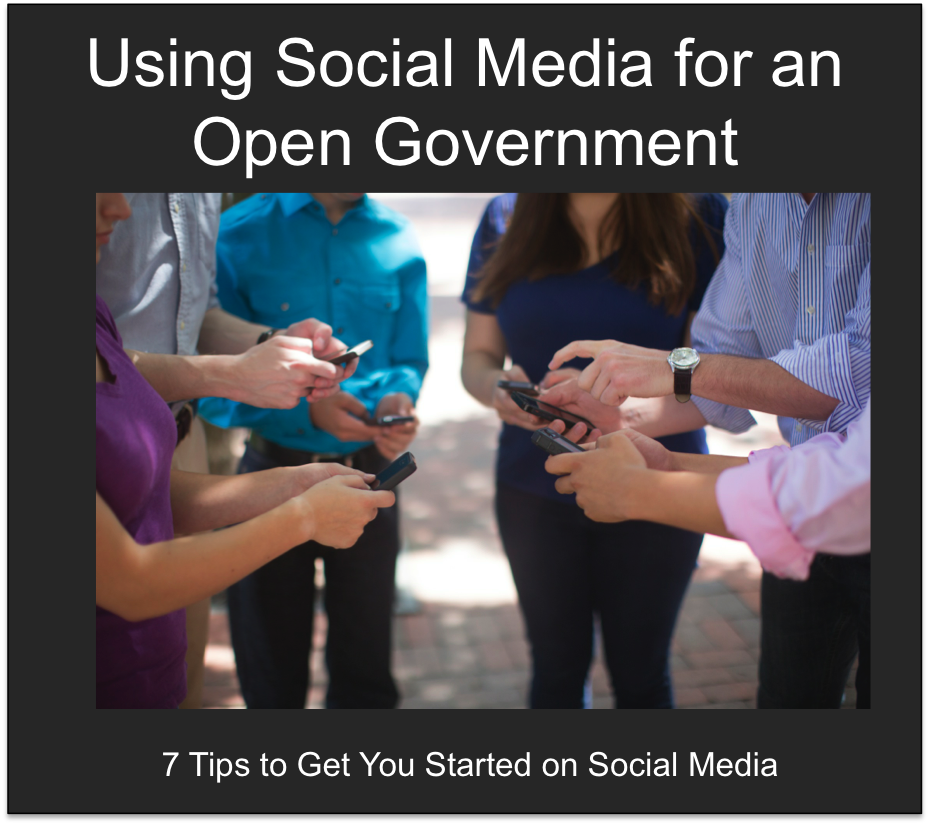 Social media can be a powerful tool for the government to listen to their citizens and for citizens to interact with their local government. It is a force to help build relationships, drive engagement and enhance agency reputations.
Government agencies are using social media more and more to interact with citizens and local businesses in their community.
Here are 7 tips to help get your agency started on social media:
1. Quality trumps quantity. You don't need to be on every social media channel, so pick one or two to focus on and go from there. Spreading yourself too thin will not help your agency take advantage of building your reputation online.
2. Allocate your time wisely. You don't need to spend all your time managing your agency's presence. You can use social media scheduling tools like Hootsuite and Buffer to schedule your posts and check in periodically to respond and discuss citizen responses. These tools will also help you test when the best times to post are and what content your audience is interested in.
3. Ask for feedback. Show how you are incorporating citizen feedback to improve your agency. Citizens want to know how they are impacting their city or community and social media is a great place to establish that feedback loop.
4. Explain important processes to your citizens. Post How-To's to explain how citizens can efficiently interact with your and other government agencies. Giving people simple and helpful tips helps to improve your agency's reputation.
5. Look for best practices. Observe how others interact online to get a sense for social media etiquette. Listening from the sidelines will help your agency learn a lot about your audience. You can also stay on top of social media trends and best practices by following thought leaders and blogs, like Kristy Dalton, Government Social Media and Social Media Examiner.
6. Post timely and relevant information to help your citizens make informed decisions. Your agency can keep citizens up-to-date by posting town hall and legislative meeting updates, activities and local events, public service announcements, building and road construction information, and other community updates.
7. Monitor the conversation online by using hashtags and social media marketing tools to ensure you are apart of the conversation about your community. Social Mention is one example of a tool that aggregates information from the web in real-time about a specific topic and puts it in one stream so your agency can easily track and respond to conversations.
How are you using social media to interact with your citizens and community? Share your stories and tips below!