The former CEO of AVG and Mozilla takes the helm as Accela's new CEO to pioneer innovative technologies and open the next stage of government innovation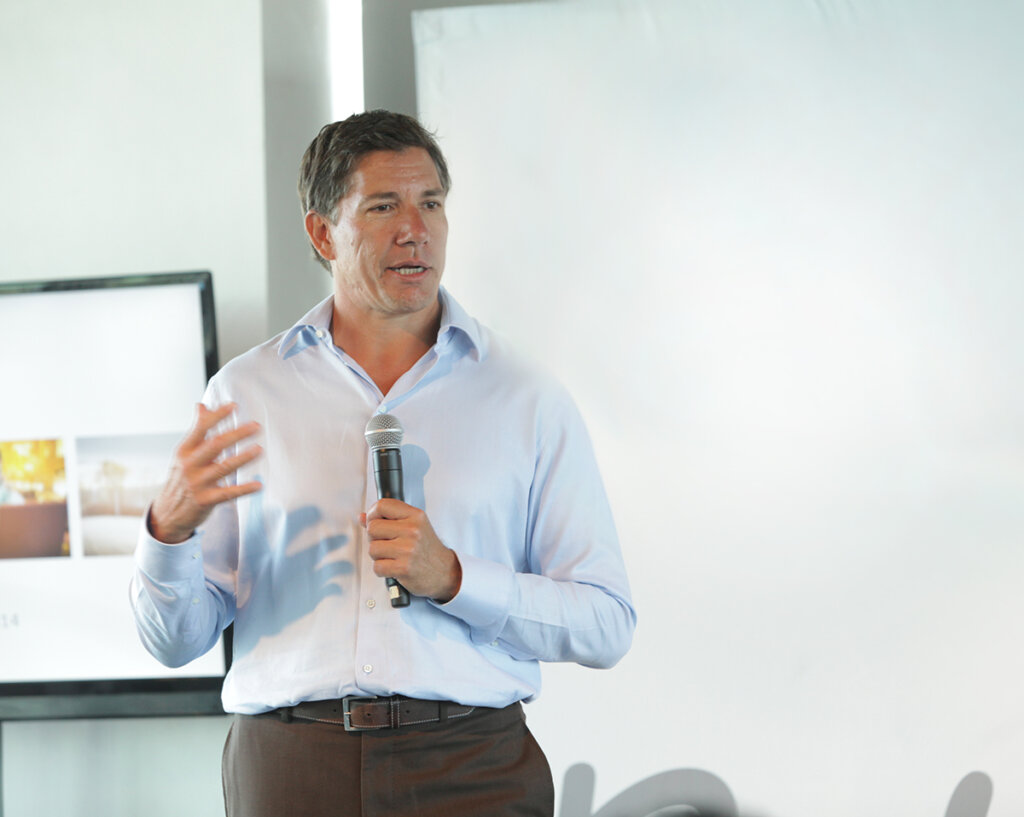 Gary Kovacs is well versed in the dogmas of digital innovation. As the founder of the Zi Corporation, he led the company to develop some of the first patents for modern text messaging. As CEO at Mozilla, Kovacs launched FireFox OS, the free, open-source operating system for smartphones. And as CEO at AVG Technologies, Kovacs transformed the security company's single consumer product into a diverse portfolio of enterprise cybersecurity services.
Now Gary Kovacs has his sights set on government transformation as Accela's new CEO.  Accela announced Kovacs in the new role on Dec. 11, where he intends to leverage his depth of leadership experience — in companies like IBM, SAP, Adobe and others — and apply them to the public sector to chart the next path forward for digital government.
In an interview with the San Francisco Business Times last Monday, Kovacs said his leadership direction is all about harnessing industry "shifts," transitional periods where an opportunity for dramatic gains exists. Kovacs said he sees this rapid and revolutionary shift headed for government, and the opportunity to lead this change motivated him to pursue the new role.
"What excited me about taking this position was there has been an incredible focus on modernizing government," Kovacs told the Times. Adding that the rise of mobile technologies, big data and cloud tools were priming the public sector to take an evolutionary leap forward as they moved into digital services.
Kovacs said that with Accela's current Software-as-a-Service apps and solutions, the company and its partners are poised to be catalysts in this advancement.
"Accela offers an enviable combination of market leadership and vision, a loyal and growing customer base, and tremendous expansion and growth opportunities in the United States and abroad," Kovacs said. "I'm inspired by the work our customers do every day to create communities that are thriving, safe and inviting. This is an exciting time to join the company and I look forward to working with our customers, partner community, employees and investors to lead Accela on its continued path of being a world-class technology provider for governments of all sizes."
Accela has around 500 or so employees worldwide, and Kovacs said he expects to see this increase. The company is also on track for substantial growth in the U.S. and internationally, where Accela is aggressively hiring and investing in key areas like customer support and success, as well as product modernization.
Edward "EJ" Whelan, Accela chairman of the board, said whether in the U.S. or abroad, governments are at a "technological inflection point" where they must adapt to new demands and expectations from residents and businesses, challenges that will require them to seek partners with effective tools and new strategies. Whelan said Kovacs' proven industry leadership in developing these resources will be a key benefit for Accela, but even more so for Accela's government customers and partners.
"Gary has a remarkable record of driving and delivering success at high-performing technology companies and we are excited to support him in doing the same at Accela," Whelan said. "His experience and leadership in mobile adoption, business partnerships, and customer experience will continue to position Accela as the industry leader in the market."
You can learn more about Accela CEO Gary Kovacs in the official announcement here, and in recent media coverage by the San Francisco Business Times, Government Technology magazine, and CivSource.