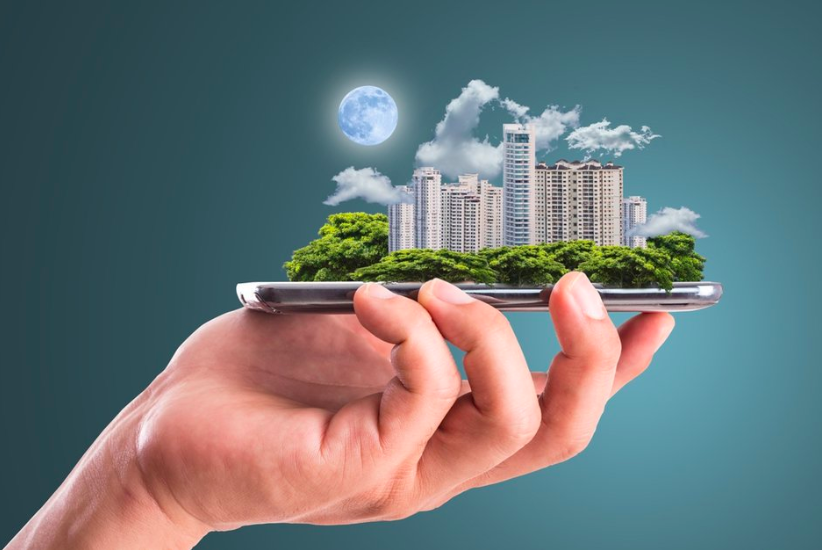 The Center for Digital Government (CDG) has announced the winners of its 2018 Digital Cities Survey awards this month, and with that announcement, Accela would like to honor our many customers that were acknowledged in this prestigious innovation award. The annual survey recognizes the top cities that employ technology to solve pressing challenges in their communities and improve services for citizens.
In a post by the CDG, the Center's Executive director Teri Takai praised the winners and recognized cities for their innovative thinking and determination.
"This year's Digital Cities Survey winners are leading the nation when it comes to leveraging data to improve a wide range of city services and initiatives," Takai said. "Thanks to the efforts of these innovative cities, citizens now benefit from enhanced services as well as improved transparency and privacy protection efforts. Congratulations to the winners!"
Echoing her remarks Accela wants to congratulate our customer cities like Los Angeles, Denver and the many others that were recognized and offer our continued support as they serve their communities.
Here is a full listing of this year's winners, many of which are part of the Accela community. Descriptions are from the CDG, and more details about all the cities can be found at Government Technology Magazine here.
Here's a look at this year's first-place winners:
Los Angeles, Calif.: Los Angeles provides a huge range of digital services to city residents. The city's Open Data platform has 1,100 datasets, with 100 percent of departments contributing. At the same time, excellent cyber security strategies help protect citizen privacy. The city also leverages emerging tech such as chatbots, automated assistants and social media platforms to better assist citizens. The city's Clean Streets initiative, a program of the collaborative Comprehensive Homeless Strategy, is powered by data from the 311 Call Center and mobile app, and responses are managed and services dispatched through the customer relationship management system.
Virginia Beach, Va.: The city integrated Smart City priorities with its Council 's 10 strategic goals, installed 12 Internet of Things (IoT) sensors to mitigate the impact of sea-level rise and flooding and to support disaster preparedness and recovery, and appointed a chief data officer who improved the open data and transparency site with meaningful data and visualizations.
Bellevue, Wash.: The city is a founding member and provides leadership for the 30-organizaton non-profit eCityGov Alliance (www.ecitygov.net); and provides services such as recruiting, permitting and mapping; project management; help desk and application hosting services. Bellevue's revised website and improved services resulted in a rating of good/excellent by 84 percent of users.
Westminster, Colo.: The city completed more than 25 significant technology projects in the past 12 months, providing support for City Council goals. The city also fully adopted the National Institute of Standards and Technology (NIST) cybersecurity framework, which demonstrates city leaders' commitment to security.
Coral Gables, Fla.: The city exemplifies the data-driven characteristic of a Digital City with their business intelligence portals and dashboards; transparency and open data portals; smart city projects with IoT sensors and platforms; and utilization of Lean Six Sigma processes.
Recognized Cities by Categories
500,000 or more population:
1st City of Los Angeles, CA
2nd City of San Diego, CA
3rd City of Louisville, KY
4th City and County of Denver, CO
5th City of Charlotte, NC
6th City of Boston, MA
6th City of San Jose, CA
7th City of Phoenix, AZ
8th City of Albuquerque, NM
8th City of Las Vegas, NV
9th City of Chicago, IL
10th City of Dallas, TX
250,000 – 499,999 population:
1st City of Virginia Beach, VA
2nd City of Durham, NC
2nd City of Kansas City, MO
3rd City of Mesa, AZ
4th City of Long Beach, CA
5th City of Miami, FL
6th City of Henderson, NV
7th City of Riverside, CA
8th City of Greensboro, NC
9th City of Wichita, KS
10th City of New Orleans, LA
10th City of Sacramento, CA
125,000 – 249,999 population:
1st City of Bellevue, WA
2nd City of Cape Coral, FL
3rd City of Winston-Salem, NC
4th City of Alexandria, VA
5th City of Fort Collins, CO
5th City of Norfolk, VA
6th City of Hampton, VA
6th City of Pasadena, CA
7th City of Baton Rouge, LA
8th City of Montgomery, AL
9th City of Rancho Cucamonga, CA
10th City of Corona, CA
75,000 – 124,999 population:
1st City of Westminster, CO
2nd City of Lee's Summit, MO
2nd City of Lynchburg, VA
3rd City of Boulder, CO
4th City of Roanoke, VA
5th City of Pueblo, CO
5th City of Sugar Land, TX
6th City of Independence, MO
7th City of San Leandro, CA
8th City of Avondale, AZ
9th City of Bloomington, IN
10th City of Columbia, MO
Up to 75,000 population:
1st City of Coral Gables, FL
2nd City of Tamarac, FL
3rd Village of Pinehurst, NC
4th City of De Soto, TX
5th City of North Port, FL
5th City of Shawnee, KS
6th Village of Schaumburg, IL
7th City of Lebanon, MO
8th City of Salem, VA
9th City of Weston, FL
10th City of Punta Gorda, FL
10th City of Williamsburg, VA