Civic Insight, a cloud-based tool that measures, tracks and visualizes planning, permitting and code enforcement data, has been a part of the Accela family now for about a year. In that time, we have been working diligently to make the product even better for our users.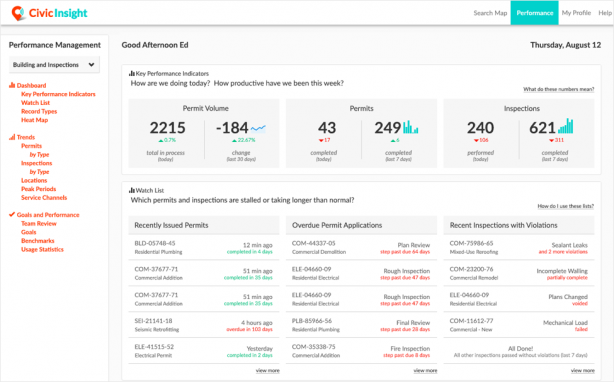 We recently released Civic Insight 3.0, the most significant upgrade to Civic Insight since we first launched in 2012, and we want to tell you about all of the great new enhancements – many of which came about from user feedback and usage. Listening to feedback and working on moving the product forward resulted in the enhancement of two major features: 1) search and 2) analytics.
Search
The search bar is the most common way to find information in Civic Insight. Because it is used so frequently, we heard many great ideas of how it could be enhanced. In particular, most of our users wanted different ways to customize search terms. With this latest release, we now offer searches by exact addresses, street names, zip codes, neighborhoods, council districts (along with other geographic boundaries, like neighborhoods), record numbers, and parcel numbers. The results may also be refined within those broader categories. For example, a "records" search may be sorted by code enforcement, planning, or building permits.
Analytics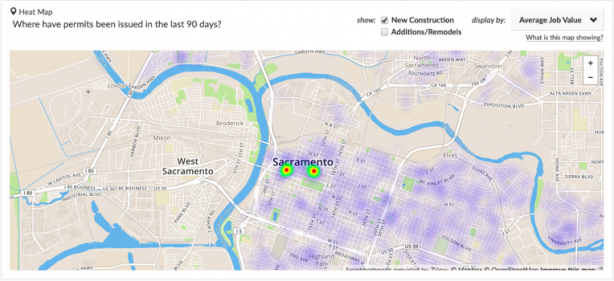 Data and visualizations are the core of the Civic Insight product, and with our latest release, we took visualizations one step further to show insights. Our goal has never been to just provide data, but rather to show that data graphically to help users understand how the information is shaping cities. Our updated analytics feature does just that. In the latest version, we added 30 new charts – that's 30 new ways to view and interpret the data. And better yet, we do all of the work for you – all you have to do is view the charts – there is no leg work on your end.
The new charts show key measurements such as total permits issued, inspections ordered, and inspections completed, and we can show the speed and value of work done by city agencies. Our dashboard also provides insight on how resources are being allocated and how different departments within a city are performing. This information is useful not only for city residents, but also for employees and elected officials.
We're excited and proud to share Civic Insight 3.0 with the world. As we mentioned, feedback from users was crucial in directing these changes, and this kind of input will be key to updates in the future. For a rundown of our recent changes as well as those we've made in the past, please see our change log here: https://civicinsight.com/changelog.