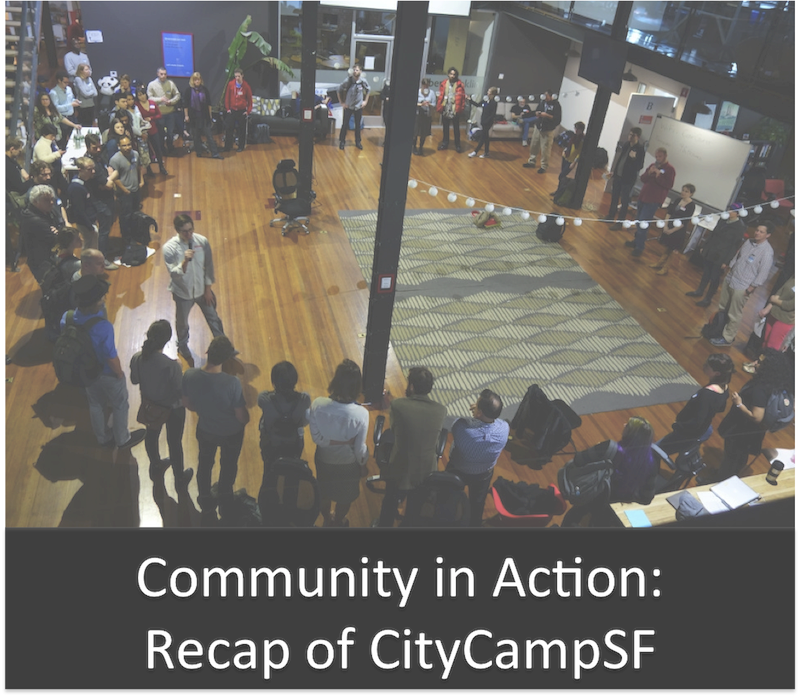 Last month a passionate group of citizens gathered at the Code for America headquarters in San Francisco, California, to share, listen and take action to build a better community. I was one of the organizers of CityCampSF, an event that brought over 200 citizens together to discuss what is most important to them and their community.
The event kicked off with welcoming remarks from myself to an exciting mix of public, private and nonprofit sector citizens. The opening panel hosted by GovFresh revealed insights about pioneering civic innovation within the City of San Francisco from Chief Information Officer Jay Nath and Chief Data Officer Joy Bonaguro. The day continued with presentations and discussions on disaster preparedness, community development, legal code and more from other government technology leaders.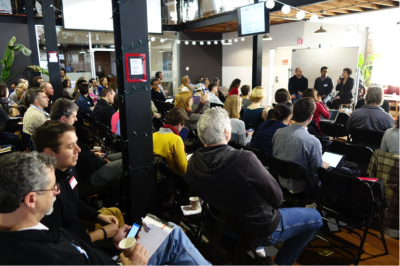 The unconference format of CityCamp provided a perfect framework for attendees to create the day's schedule together. The afternoon sessions ranged from universal childcare to 3D printing. The passionate conversations were exciting and productive, as evidenced in the notes from the unconference.
The day came to a close as we came together to report takeaways from the sessions, followed by refreshments and appetizers for our attendees, sponsored by Twilio.
Learn more about the event by reading the full rundown of the day and check out some photos on CivicMakers.org.