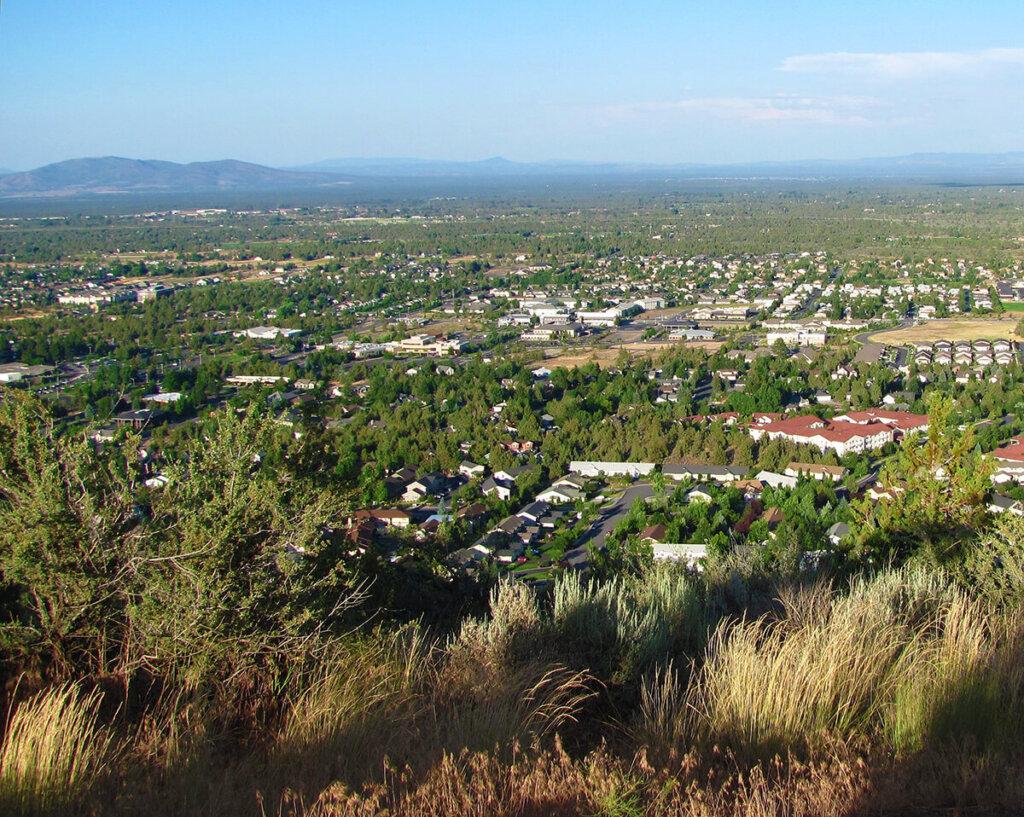 Aging systems, manual tasks and paper forms present formidable hurdles to responsible land-use, especially in fast-growing counties. While some struggle to manage these legacy processes, others have seized the opportunity to revitalize services with modernized Software-as-a-Service solutions.
In a recent webinar, officials from Deschutes County discussed their efforts to accelerate planning and building services through cloud technologies, including Accela's Civic Solutions for Planning and Building. They described the improvements they have experienced through the adoption of automation, mobile applications, citizen data portals and data-driven reporting.
"We've seen a huge impact," said Angie Havniear, an administrative manager at Deschutes County. "We can now track our workflow data, measure application processing time, and we have even designed performance metrics to set department goals."
[Learn more about Accela's Civic Solutions for Planning and Building here.]
Legacy woes
With a total area of 3,055 square miles, Deschutes is Oregon's fastest-growing county. A 50-year population forecast from Portland State University Oregon anticipates 130 percent growth through 2068. The county's four cities are on track for between 182- and 220-percent growth in that time.
The county's coordinated services team is tasked with ensuring orderly growth: That's 56 people doing code enforcement, building safety, environmental soil assurance as well as current and long-range planning.
Prior to adopting Accela, that team struggled under the weight of legacy planning systems that were rapidly reaching the end of their useful lifecycle. "The software was no longer going to be supported through our IT department, which would have made it difficult to have updates and maintenance," said Sherri Pinner, senior management analyst at Deschutes County Community Development. "Additionally, our hardware replacements for the system were becoming harder to find, and like many legacy systems, it required staff to use paper forms that resulted in data entry and many manual processes."
As a result, the county had only limited access to its own data, with minimal records management features. Nor was there a mobile application available to help deliver timely information to applicants. In the long range, planners worried about possible unforeseen costs in the legacy system, as well as about performance issues. "Above all, we wanted to avoid any potential service outages," Pinner said.
Transition to cloud
With the State of Oregon already under contract with Accela, the SaaS provider was the logical choice for Deschutes officials, who opted for a staged deployment of the new solution.
"In our first implementation, we deployed Accela's building module and added functionality into this system to handle the onsite septic permits. Then we deployed the planning module and code enforcement tools to the staff," Havniear said.
The staged rollout ensured that each step could be properly executed without overextending staff and IT resources. "It would have been a big shift to staff and residents if we had tried to accomplish everything at once, so we knew we had to divide and conquer," Havniear said.
The county also allocated resources to ensure everyone was properly trained on the new processes. "Many of our staff appreciated having time to train on the new digital tools before they had to use them directly with the customers," Havniear said. "We assigned one team member to lead the training. She was able to help staff who in turn helped their fellow co-workers to understand the new tool."
Reaping the benefits
Virtually the entire land use staff now operates on Accela, including 21 inspectors who interface via the mobile application.
One of the most visible wins has to do with the availability of data, which in the legacy system could be difficult if not impossible to access. Under the SaaS solution, information is far more readily available.
"Converting the data to standardized format opened up a new window into our operations," Havniear said. "Now it's much easier to understand the data. We can get reports almost in real time through Microsoft Azure, and feed data directly into Microsoft Power BI to create reports and dashboards. This gives us a better picture into what's going on in our department."
Those benefits extend out to the developer community, which now enjoys greater visibility into the permitting process. "They can get online and see where their application is at in the submittal process — if it's been approved through our plans examiners, through our planning, through our environmental soil," Havniear said. "They can see notes from the inspectors for corrections, and address those to reschedule for the next day."
Improved data access accelerates the processing of permits and makes for a far more user-friendly engagement.
"With faster turnaround times, this means they can schedule jobs more effectively, they can do a better job of keeping their development projects on schedule, and avoid costly delays," Havniear said. "Currently, about 29 percent of contractor building applications are online, and we hope to increase this number as more contractors familiarize themselves with the new online system."
These data-driven benefits highlight a migration strategy for those considering a move to SaaS. Pinner suggests it may be helpful to keep data front and center during a move to the cloud, even if the eventual uses of that data may not be apparent at first.
"In our legacy system, we had some data that initially didn't have a place to live inside of the new platform," Pinner said. "Six months later, once all the data had been converted into the Accela system, we realized that we wished we had put a little bit more effort into finding a location for those data fields. We do recommend keeping and converting all data, just in case you need it later, to the extent that that is possible."
Improved communications
Along with data accessibility, Deschutes County has benefitted from improved communications under a SaaS solution.
"With the information being stored in Azure, we have access to information in a real-time setting. We don't have to wait for a system to upload, or to get the feedback information from State of Oregon. Communication between departments has increased. Communication with our stakeholders has increased," Pinner said.
The team uses Accela's native communications tools to interface with the public and also to share information internally, in order to ensure planning, building, environmental and enforcement officials are all working off the same page. "That, to me, is one of the best benefits that we've had: That collaboration between our departments as a whole," Pinner said.
Learn more about Accela's Civic Solutions for Planning and Building here.