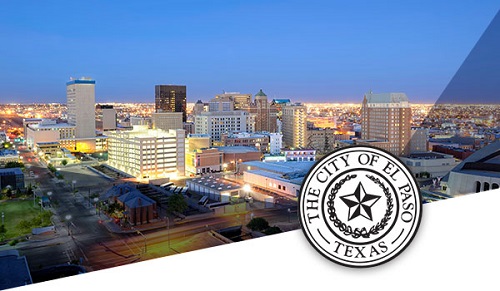 There are so many powerful examples of local governments across the nation improving internal efficiencies while enhancing the way they deliver services to residents at the same time. The City of El Paso, Texas, demonstrates how governments can take advantage of the Accela Civic Platform across multiple departments to improve efficiencies and get everyone on the same page.
In El Paso, more than 26 municipal departments were struggling with manual, paper-laden processes. Slow response times to citizen requests and complaints, delayed permit and license applications and approvals, and backlogged caseloads were just the beginning. The Environmental Services Department (ESD) was in the process of implementing the Accela Civic Platform, which was catching the attention of other departments. It soon became the main solution that would help address many of the City's operational challenges and position it as a service and technology leader.
Now, the City has traded the chaos of managing six or seven types of databases across multiple departments for one centralized system that can be easily configured by individual departments to meet their unique needs. Below are a few highlights:
Environmental Services Department
Field employees ranging from code inspectors to trash collectors can quickly report issues as they occur in the community and upload quality photos to substantiate the City's position on a citation, citizen dispute or other matter
Staff can easily run reports by inspector, region, etc. to communicate how much work they're doing to city council for budgetary purposes
Environmental Services achieved its goal of a 24-hour response time to any complaint called in by a resident

Planning and Inspections Department
Developers and contractors no longer have to visit the office; instead, they can file permits, upload supporting documents and even pay online
Department users and citizens can upload electronic files such as applications, blueprints and other documents for simultaneous review
Planning and Inspections reduced building permit issuance from 90 days to 7-8 days with simultaneous internal trade reviews

Fire Department
The Civic Platform improved cross-departmental communication by opening up electronic case files to other divisions and departments, allowing everyone to add to a case as new information develops
Inspectors can instantly access updates from other departments in the field as they arrive at an address, which helps streamline permitting and licensing approvals
Staff can easily report on pending and completed inspections for an accurate picture of performance and to justify additional budgeting requirements
Want to learn more about how they did it? Watch videos of El Paso staff from each of the departments share their stories themselves. Have you improved efficiencies across departments at your agency? Tell us how you did it in the comments!