The last several election cycles have demonstrated quite a shift in American politics, particularly when it comes to cannabis regulation. Voters in 29 states have legalized medical cannabis, and nine of those states have legalized recreational cannabis use for adults as well. There has been plenty of activity at the federal level, which sometimes conflicts with state and local actions. The most recent spending bill keeps federal protection prohibiting Congress from using federal funds to prevent states from developing their own marijuana markets.
State and local governments considering their regulatory approach should note that—although still something of a gray area—the law may be evolving in order to support taxation and reinforce programs of public safety, ethical business ownership and fair competition.
A Coordinated Approach to Cannabis Regulation
There are variations in how this may be done—we typically see an integrated, multi-departmental process involving inspection and permitting by such agencies as licensing, building, planning, code enforcement, fire and environmental health departments, with other regulatory commonalities shared between them:
Distributors' products are tracked from seed to consumer purchase, keeping them directly linked to their product
Age and other limits are strictly enforced through zoning, taking into account proximity to schools, neighborhoods and addiction recovery clinics
Permitting fees and tax revenue are used to enhance public health and safety initiatives
Standards are set for shop design, business hours, and operations (such as requiring alarms for theft, air filters to remove smell, etc.)
Documentation of any potentially hazardous chemical storage is required
Digitized permitting and other required processes are put in place wherever possible to speed decision-making and provide visibility for all parties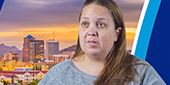 Bringing Government Together Using Cannabis Regulatory Software
For those governments who choose to take the steps towards developing and regulating cannabis markets, Accela proudly offers a robust platform to manage critical data and processes, bringing departments and officials together under one digital "roof." We help municipalities and states support these emerging and complicated markets, and provide a consistent, high-quality regulatory process, making it easier and more appealing for business to work with government, rather than around it.
Denver, CO, one of the first municipalities to launch a cannabis regulatory program, successfully used Accela to implement a cross-agency strategy for managing legalized cannabis permits. By efficiently sharing information online, staff saves time and are able to be twice as responsive in addressing the tenfold increase in applications.
Learn more about Accela's Cannabis Regulatory solutions, empowering online applications, digitized document review and routing, mobile inspections and compelling reporting for state governments and local governments.
This blog was co-authored by Zack Dye and Kelly Delaney
Zack Dye
At Accela, Zack reviews and manages the company's legal contracts. He is an attorney admitted in New York, who has worked in New York Supreme Court Treatment Courts researching correlations between the law and successful drug treatment therapies. He also worked at the Chilean Ministry of Justice drafting criminal justice legislation for the Chilean legislature.

Kelly Delaney
As a Product Marketing Manager at Accela, Kelly Delaney conducts market research, develops marketing campaigns and strategies, and writes about the intersection of technology and civic innovation. An enthusiastic believer in sustainable, thriving and inclusive cities, Kelly began her career in environmental health software and continues to focus on public and environmental health. She has a BA from UC Santa Barbara and soon an MSc. from Lund University. You can find her occasionally tweeting and on LinkedIn.