Accela celebrates week five of Building Safety Month by spotlighting effective digital tools that are transforming how cities adapt to the short-term rental industry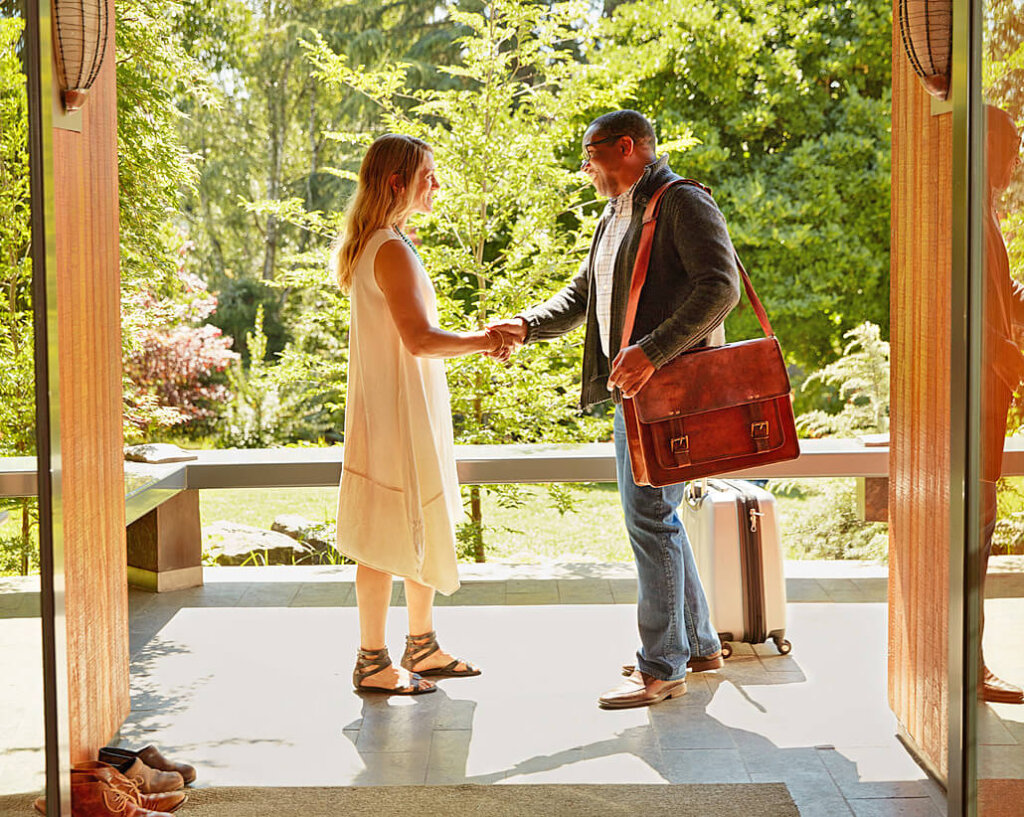 Short-term rentals (STR) have changed how we think about housing and travel. They reshaped the hotel and tourism industry, made travel more affordable and created new opportunities for homeowners to generate extra income. Yet with this change, cities are challenged to adapt regulations to ensure this new industry is fairly taxed and operates safely.
As part of week five in the International Code Council's Building Safety Month, that supports the theme "Innovations in Building Safety," Accela is here to offer advice and tools for STR regulation. Though a driver of economic activity, governments face numerous challenges in the new market. Cities can find it difficult to track, inspect and collect taxes from STR hosts, govern the industry's business activity, and provide citizens guidance on how to comply with housing and safety standards.
With this in mind, Accela offers four ways for governments to leverage technology to adapt to this emerging regulatory environment. The advice is based on our experience developing and deploying the Accela Civic Solution for Short-term Rentals in cities across the U.S.
Registration made easy
Registration can be a big barrier for hosts, especially if residents must confront a manual, paper-based application process. An online registration portal simplifies the process and clarifies each step to fill forms, submit documents and pay fees. This kind of 24/7 online system improves registration compliance and increases fee revenue for an agency. It also includes the ability to implement online tax collection.
Lightening-fast licensing
A robust system can track the steps and workflows within an agency. This ensures that data related to zoning, conditional use permit information and other pertinent info is accessible, that deadlines are met and licenses are issued as quickly as possible. The faster licensing operation can mean faster revenue generation for agencies both in licensing and renewal fees, and in the tax revenues that follow.
Mobile inspections
The numbers of short-term rental sites in your community could be large and growing, so inspectors need to be as efficient as possible. Data can be delivered to the back office in near real-time and data can be received just as quickly. Mobile applications for inspectors are a game changer when paired with a dynamic registration and workflow system. Accela's Civic Application includes mobile capabilities and delivers full access to an STR database and records so your team can maximize efficiency.
A quick and clear response
It's important for communities to feel heard and get a quick response to complaints. With a branded STR web portal and citizen applications, cities can connect directly with residents to capture and respond to complaints, quickly pinpoint bad actors, focus enforcement efforts and protect the character of neighborhoods.
Click here, for more details about Accela'a Civic Solution for Short-term Rentals.