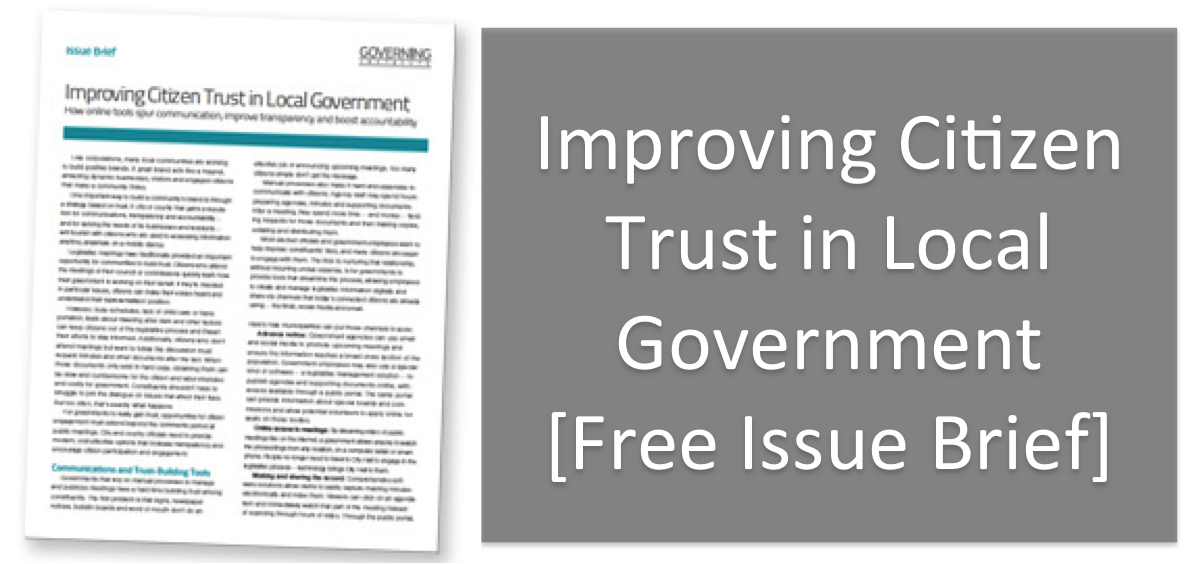 Local governments strive to engage citizens in the legislative process to build trust and better communities. Local meetings are a great place for citizens to have their voices heard and understand how to get more involved in their city.
With busy schedules or poor timing, citizens are not always able to attend local town hall or legislative meetings in person, making it difficult to stay informed. Getting access to the information discussed is also a lengthy and difficult process for both citizens and government officials, involving costly, labor-intensive work to share minutes and other documents.
Offering modern, online tools to boost transparency and encourage citizen participation not only builds greater trust in local government, but also improves the process overall.
Manual, paper-driven processes are a thing of the past. Now government agencies are implementing civic technology to automate processes and offer tools online to reach citizens where they are already. Download the Issue Brief from Governing Institute to see how municipalities are improving the legislative meeting process with better access to government.