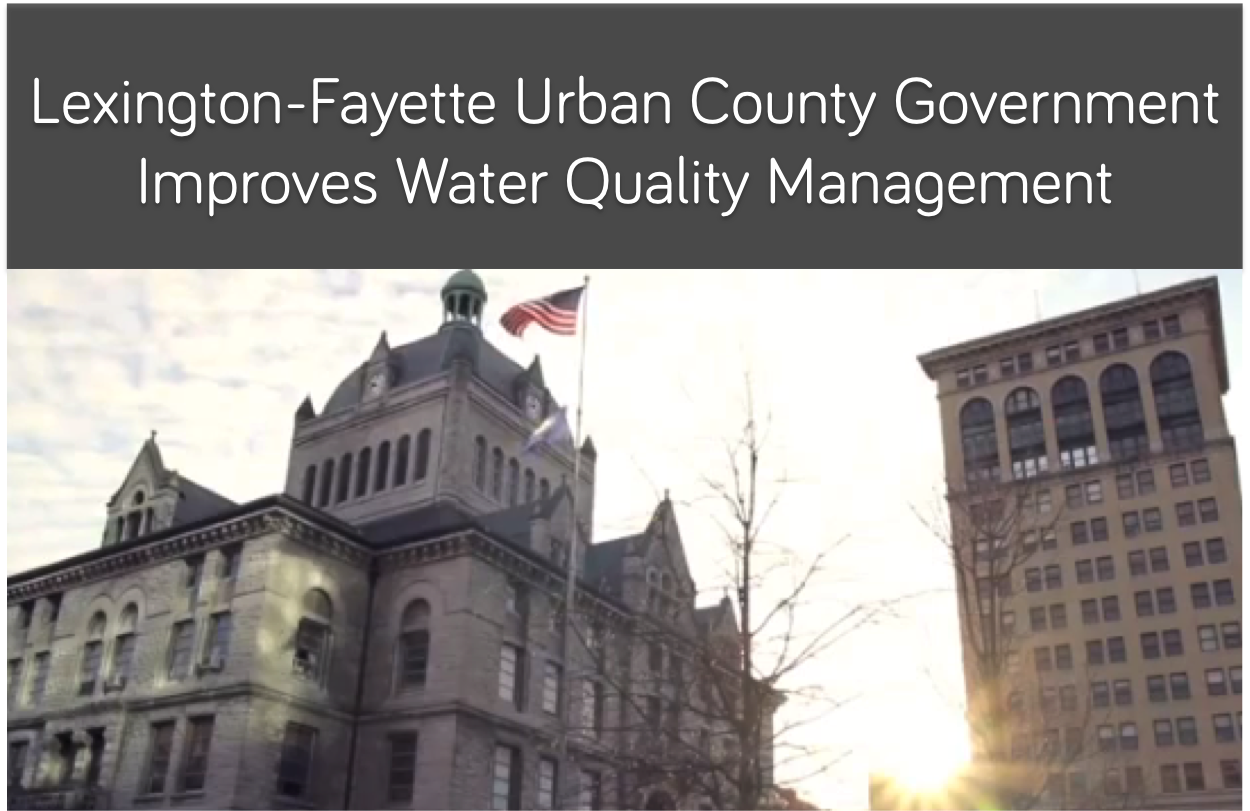 With Asset Management, we can track all our assets. It has better enabled us to track areas of need for the sake of planning future construction and capital construction projects.
In 2010, the Division of Water Quality was tracking more than 16,500 records across 22 databases annually. The challenge: siloed communication made monitoring and reporting in compliance with U.S. EPA and Clean Water Act requirements a slow, difficult process.
Lexington-Fayette Urban County Government's solution was to automate major operations of the Division of Water Quality, allowing them to more effectively:
Manage construction projects

Prioritize requests for service

Assign work orders and automate work scheduling

Build an asset library and maintenance history

Regulate discharge of materials
With Accela Asset Management on the Civic Platform, the agency can now manage activities related to the inventory, inspection, repair and maintenance of sanitary and stormwater sewer systems, and has plans to expand to other divisions.
Watch the video to learn how our customer of the month augments water quality management with the Civic Platform.