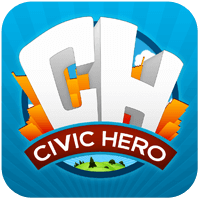 Allen Chen and I had the chance to present to the Concord City Council last week. Concord, which is located in the San Francisco Bay Area, is actively using Accela to manage a lot of their land, licensing and assets, and they also have agreed to partner with us to help test, validate and chart the future of Civic Hero, a mobile app for iPhone, Android and Windows phones that lets citizens easily report community issues such as potholes, graffiti or damaged public property to their local government.
The City Council meeting was like many others: a Council comprised of many community elders and prominent citizens, community participants insistent on having their voices and issues heard, and a contingent of younger folks learning about civics and the workings of their government.
The key recurring theme we heard from citizens and from the City Council was the need to spur more—and better—civic engagement. There was talk of reaching younger community members and better leveraging technology, including smartphones. What an introduction for us to talk about our partnership with Concord to turn ordinary citizens into civic heroes! By the time Allen demonstrated just how easy it is, we had them hooked. Council members showed their level of engagement with a number of insightful questions and requests, including helping them manage issues with shopping carts (apparently, a particular nuisance in their community).
I learned a couple of interesting things from the experience:
Every community has its share of unique issues & nuisances. We must be prepared to handle the general ones AND those specific to a jurisdiction.
Citizens are going to expect a unified app—designed from their point of view, not from the perspective of the agency or departments—to help them better their community and do their government business.
Partnering with an agency to help promote their efforts can pay a lot of dividends:

Helping our customers address political priorities (smartphone app deployment is a priority for Concord's Vice-Mayor)
Reaching citizens more effectively
Promoting our #civicgood message
Speaking of promoting #civicgood… Since there weren't any reporters or media at the meeting, I was a bit surprised to find an article published in the Contra Costa Times and to get a call the next morning from KGO Radio, the largest local broadcast radio station in the Bay Area. Guess that's one beautiful thing about open public data!
In any case, after a quick phone interview, Leslie Brinkley filed this story that ran several times this week. Apologies for the crude recording that cuts off the intro to the story. It begins with: "There's a new hero in town, and it's coming to the aid of those in Concord who are fed up with government red tape." It's only about a minute long, and it does a very good job of conveying how Civic Hero can help any community transform their citizens into civic heroes.