Application open now!
On July 31, 2023, the National Environmental Health Association (NEHA) kicks off its annual educational conference (AEC) in New Orleans, LA. For four days, environmental health professionals will attend sessions on topics such as climate change, data and technology, food safety, emergency preparedness and response, and more. NEHA is a leader in advancing the environmental health practice in the U.S. and internationally, and the AEC is a great opportunity to meet with and learn from like-minded experts in the field.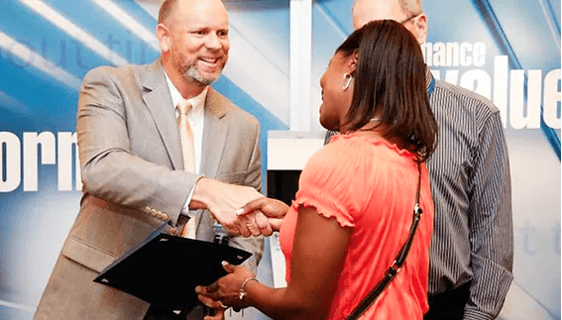 As a long-time NEHA partner and sponsor, Accela Environmental Health always looks forward to attending the AEC, and every year we bring a few EH professionals with us! This year, the Accela Scholarship for the NEHA AEC is rewarding four innovative thinkers who offer smart solutions to a prompt covering innovation and best practices in environmental health. For 2023, the prompt is:
How can the environmental health profession improve the visibility and value of its work and data, both within the local community as well as amongst state, national and/or academic stakeholders?
This question is inspired by a recent column by NEHA's Executive Director, Dr. David Dyjack, on how to identify systemic challenges and opportunities in the environmental health field.
Some important details to consider before applying:
Each winner receives one in-person or virtual registration for the AEC, as well as a one-year membership with NEHA (travel costs to the AEC are not included)
The submission period is March 13 – April 14, 2023. Winners will be notified by the end of April and announced in early May.
Applicants must be an active environmental health professional. Sorry, no students.
A few hints to help get the creative juices flowing:
We love innovative, thoughtful ideas, no matter how small they might seem. No need to propose an overhaul to the whole system.
We're looking to address today's pain points. When thinking up your solution, focus on real-world challenges you or your stakeholders (agency leadership, the public, operators, etc.) face day-to-day. Don't forget to frame your solution(s) within those challenges!
You might also consider what tomorrow's challenges may bring and how your solution could address them.
The application period starts today! We hope applicants have fun with their responses, and we look forward to reviewing the submissions. For more information on Accela Environmental Health, click here.