The City's Chief Resilience Officer Amol Naik Highlights New Efforts to Improve Equity Through Digital Innovation
Opening Accelarate 2018, Accela's customer conference, Atlanta's Chief Resilience Officer Amol Naik met with government attendees Wednesday to underscore the city's growing commitment to smart city innovation as it plans its future services.
Through Smart Atlanta (Smart ATL), the city's pilot program for smart city investments, and technologies like Accela's Civic Solution for Building Naik said the city has already set a foundation for smart city growth, however more is expected. This movement he said will come through new and ongoing projects and IT leadership from the city's new chief information officer Gary Brantley.
"We really do want to continue this momentum that Atlanta has for smart cities, but to do it in a helpful way so that we can continue that progress, along with the essential cybersecurity that needs to be there," Naik said.
Atlanta hired Naik last July with support from the Rockefeller Foundation's 100 Resilient Cities (100RC) campaign, a grant program that provided funding for the position and the creation of a citywide resilience strategy in 2016, called "Resilient Atlanta." As the chief resilience officer, Naik said he is working in tandem with city technology leaders and community stakeholders to improve the quality of life for all residents, but especially those in need of social or financial support.
"The Rockefeller Foundation created this global cohort of 100 cities to work on long-term stresses that create short-term shock, and in this position, I am really looking at improving things like sustainability, equity and affordable housing," Naik said. "We want to utilize smart city technologies, such as the solutions that Accela brings to the table, to advance our goals here."
His work in the city targets seven primary challenges, that include issues common to many cities across the country. 
These include the following, according to 100RC:
1. Aging infrastructure
2. Cyber attack
3. Drought
4. Economic inequality
5. Infrastructure failure
6. Rainfall flooding
7. Terrorist attack
Accela's Civic Solution for Building is known for its potential to speed up the permitting process in areas like housing and infrastructure construction, activities that can address some of Atlanta's challenges. A report issued by Georgia Tech researchers found that the city is losing five percent of its affordable housing units each year, a trend that began in 2012. Further, the report added that more than half of Atlanta's renters pay more than 30 percent of their salaries to housing.
Atlanta Mayor Keisha Bottoms has made affordable housing a priority in her administration, setting the goal to generate $1 billion worth of public-private investment for affordable housing creation. With this objective, and other quality of life issues, Naik said technology is a critical resource for potential solutions.
"Really, resilience at its core — when you strip it down — is sustainability plus equity and there is a clear way that technology can advance all sectors that affect this," Naik said.
Accelarate Opens its Doors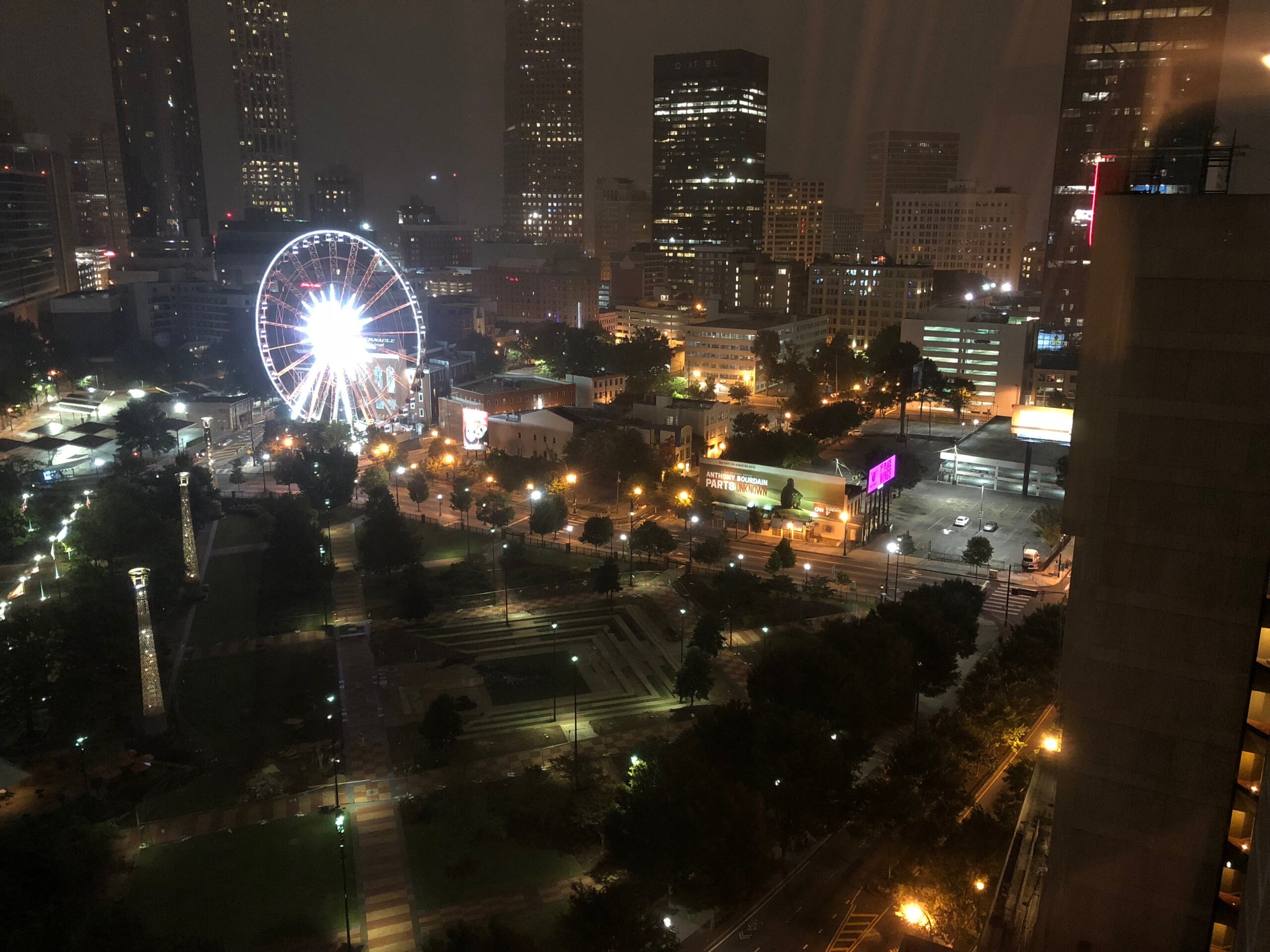 Naik's message precedes a full lineup of keynotes by public sector influencers at Accelerate, Accela's customer conference that runs from Oct. 10-13. The annual event, held this year at the city's CNN Center, draws insights from workshops, panel sessions and presentations by government innovators. This year instruction is based on the theme of "Governing the Future, a focus that offersinstruction on how to respond to emerging regulatory issues with digital strategies.
Accelarate 2018 keynote speakers include CareJourney President Aneesh Chopra, who served as the nation's first U.S. Chief Technology Officer and as Virginia's former secretary of technology; as well as Dustin Haisler, the chief innovation officer at e.Republic, who will speak about new industry research at e.Republic Labs, a program by the public sector media company to explore new innovations in government.
Outside Atlanta, more than 20 state and local governments have planned to host sessions within the areas of Accelerating Growth, Government at the Speed of Business, Best Practices and Success Stories, and Collaborative Government.
Check the Accela Insights Blog for more updates on Accelarate's presentations, announcements and keynotes; and for details on Accela's latest technologies, visit our solutions page here.