Nearly every government organization in the world is at some stage of digital transformation, and on this Earth Day, many are reflecting on how to ensure these modernization efforts support and advance sustainability goals for their communities.
Some agencies still rely on a patchwork of outdated systems, disconnected technologies and manual, paper-based processes. Pioneering government agencies are incorporating new strategies that put people and planet first – harnessing technology to eliminate frustratingly inefficient processes that waste paper and even gas to get to City Hall, as well as support sustainable economic development and accelerate eco-friendly businesses.
The clarion call for sustainable transformation grows louder with the awareness that urgent action is required to address the economic, societal and environmental challenges confronting communities. The US Federal Sustainability Plan introduced in 2021 further motivated cities, counties and states to move toward a stronger commitment to sustainable practices going forward.
"By transforming how the Federal Government builds, buys, and manages its assets and operations, the Federal Government will support the growth of America's clean energy and clean technology industries, while accelerating America's progress toward achieving a carbon pollution-free electricity sector by 2035."—US Government Federal Sustainability Plan
In the last two decades, shifting regulatory environments, technology advances, and soaring resident expectations for consumer-like experiences and more transparency have driven digital change for governments at the federal, state, and local levels. In the next two decades, another driver of government change and innovation is sure to be the climate crisis. Increasingly, individuals, small businesses, and large organizations are calling for state and local governments to help efforts to meet climate goals and ensure a long-term future for humanity.
Preparing your community for the expected—and unexpected
A 2020 report by the Pew Research Center found that most Americans are witnessing the effects of climate change in their local communities and believe that the government should step up its efforts to address negative impacts.
As climate change advances, dangerous weather events become more severe and frequent, and governments will be increasingly called upon to help communities prepare for these developing risks that could threaten communities and livelihoods.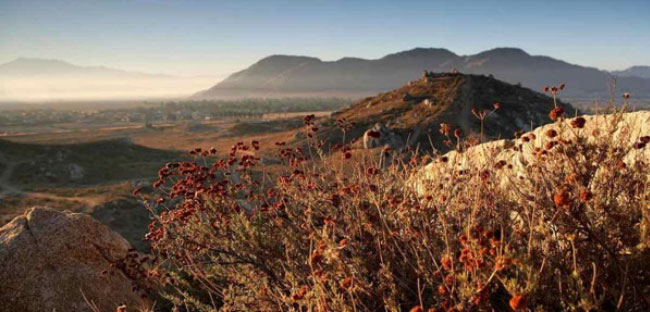 For example, across the Western US, wildfires have doubled between 1984 and 2015. With wildfire risk on the rise, fast-growing regions are balancing the need for economic development and resident experience with pressing safety challenges.
The City of Moreno Valley, CA, has addressed the threat of wildfires by inspecting vacant parcels and minimizing hazardous vegetation to reduce potential fuel for fires. The city's workload includes inspecting over 1,800 vacant parcels and 11,000 acres annually, which became an impossible task for its paper-based processes and legacy systems. The city began searching for a better solution to manage fire safety, and outlined several goals:
Integrate its existing Geographic Information System (GIS) for parcel and owner data with robust mobile apps to empower inspection teams
Automate the process of scheduling inspections, property owner notifications, and assessing fees
Establish an online, self-service portal that enables property owners to track the status of submitted plans, permits, and pay fees online
Boost inter-agency collaboration across city departments and share a unified view of data to track progress towards achieving department goals
Given these requirements, the city chose Accela's Fire Prevention solution to streamline its fire department's permitting, inspections and overall operations.
The result? Overall, Moreno Valley has seen a 95% reduction in labor, and an increase in productivity. In addition to real cost benefits, the city was able to reduce traffic, use of paper, vehicle use, and office visits to help improve the region's overall quality of life. Modernizing inspections, plan reviews, and permitting enables the city's fire staff to focus on protecting the community instead of paperwork.
And in other areas, such as solar permitting, modernization efforts can provide cities and counties of all sizes with the latest technology designed to rebalance permitting workload, support local jobs, drive economic growth, and help meet environmental goals. Specifically, through a partnership that Accela has with the U.S. Department of Energy's (DOE) National Renewable Energy Laboratory (NREL), our customers can integrate an instant online solar permitting platform, SolarAPP+, for residential solar energy and battery projects into their Accela Building solution to speed up review and approval processes and track permits from start to finish within one centralized system. This speed of permitting had been unheard of in the industry, and is key to making it easier for residents and businesses to choose clean energy. In one year, SolarAPP+ has saved 4700 hours in permitting processing.
A unified govtech platform delivers sustainability
Governments around the globe are facing unprecedented challenges to re-imagine operations and services for sustainable future growth. They are therefore choosing unified cloud platforms – versus an amalgam of disjointed rigid systems – that deliver the agility to add new services, can handle continuing environmental and regulatory shifts, and evolve as agencies continue their digital transformation journey.
The ability to harness powerful new technologies while maximizing limited resources and protecting constituents is vital to meet today's unique challenges and streamline the creation of future-ready environments for whatever's next. We at Accela are proud to partner with some of the most forward-thinking state and local government agencies who are doing just that – delivering sustainability in all senses of the word.