Accela's year-over-year growth trajectory has been steady, and we don't grow at this clip without our valued partner ecosystem. Currently, we are aligned with more than 50 global partners in three main categories—Technology Alliance Partners, Reseller Partners and System Integrator Partners. Accela's partner ecosystem helps implement the Accela Civic Platform and our unified suite of cloud solutions to ensure our customers are delivering a better-connected government experience for their residents.
Shining a Light on Our Partner Ecosystem
Our Technology Alliance Partners add critical technology that extends Accela solutions with mobile and SaaS applications, integration services and tools. Our Reseller Partners play a critical role in not only driving opportunities but augmenting our selling efforts and assisting with complex buying vehicles. And our Systems Integrator Partners are key to our success by implementing, supporting and enhancing complex solutions, and building relationships with our mutual customers.
Each year, Accela selects a partner in each of the categories who have gone above and beyond to make a difference in the success of our customers, and we honor them with the designation of being an Accela Partner of the Year. Due to the high caliber and output of all of our partners, it was not an easy selection! Here are this year's Accela Partner of the Year recipients…
Technology Alliance Partner of the Year

The Accela Premium Citizen Experience powered by OpenCities reached a new level of adoption and maturity this past fiscal year. In the last 12 months, more than 15 transactions included the Premium Citizen Experience and for both medium and large customers. The team we work with at OpenCities is always willing to do whatever is necessary to help our customers recognize the value of our joint solutions.

Our state and local government customers are upgrading to the cloud and realizing the potential of adopting no-code tools for their resident experience that are fully supported by Accela. With those upgrades, they are also taking the opportunity to improve resident interactions prior to submitting to reduce confusion, costly staff interactions and inaccurate submittals—putting the control of the citizen journey into the hands of the business staff without any scripting allows departments to quickly adapt to their constituent needs. Congratulations to our Technology Alliance Partner of the Year, OpenCities a Granicus Company!
Reseller Partner of the Year
Our reseller of the year has led our resell volume every year since I joined Accela in 2019. This past year was no exception…total resell revenue grew over 30 percent this fiscal year. This award recipient helped us drive registrants to our webinars with well over 100 registrants to three events, and numerous lead generation efforts. They primed winning RFPs and helped close over 120 separate deals in FY23.
Their team works very closely with our deal desk, marketing, contracts and legal team, and of course with our partner and sales teams. They have brought stability to the partnership with consistent sellers across renewals with Jennifer Reed, as well as new business with Casey Oesterle, marketing with Ellie Pesetsky, and under the sales leadership of Lacey Wean and Tiffany Goddard and support from their whole team. Please join me in congratulating our Reseller Partner of the Year, Carahsoft!
Systems Integrator of the Year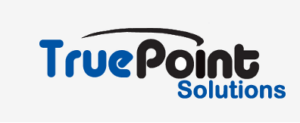 TruePoint Solutions has been an Accela partner for 18 years and has completed more than 150 successful implementations in that time. TruePoint has helped expand Accela's client reach through new implementations and adoption of cloud solutions. Demonstrating a willingness to help, they have a track record of improving Accela customers' existing implementations over time and have had numerous positive results with many of our joint customers, adding licenses on a regular basis through consistent customer success. Keith Hobday and the TruePoint team represent a straightforward and effective response to RFP's and are a highly sought-after and referenceable partner that have honed a winning strategy! Congratulations to our Systems Integrator Partner of the Year, TruePoint Solutions!
Partnered in Purpose
Accela's partner community brings a level of passion and technology expertise to help our customers achieve their goals that is unparalleled in the industry.
We are honored to have the support and sponsorship of nearly 20 Accela partners at this year's Accelarate 2023 conference in National Harbor, MD.
For more information about Accela's partner ecosystem, visit us online at accela.com.