Two new planning and building apps reduce overhead and maintenance costs, offering out-of-the-box tools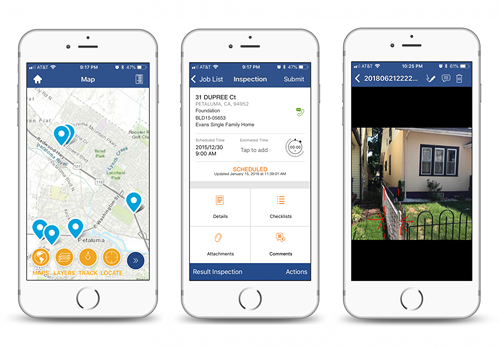 To accommodate the heightened demand for housing, cities have employed a number of mechanisms, from policies that promote affordable housing and rent control, to economic development programs that seed new construction and support first time home buyers.
Yet no matter the city or its preferred housing strategy, a common challenge faced by all cities is having enough capacity to process the many transactions required to build or modify their residential properties. For this, and other planning and building tasks, Accela introduces two simple, yet sophisticated, solutions: the Accela Civic Application for Planning and the Accela Civic Application for Building. The Civic Applications include pre-built workflows, user interfaces, reports, data schemas and various types of permits and applications used in planning and building functions.
In a press release Tuesday, Accela's Executive Chairman Mark Jung said the solutions are designed to accelerate the planning and building approval process for housing generators like homeowners, developers and contractors. The applications mobile apps, data analytics and task management tools can speed up the planning and permitting processes anywhere from 50 to 80 percent, depending on a city's previous solution.
"We are launching these applications to help speed up commercial and residential development," Jung said. "These new applications will help more governments respond to the need for housing and to increase economic development while experiencing significant reductions in implementation time and cost when deploying."
The two applications make modern planning and building services more affordable and easier to implement for cities by adopting a Software-as-a-Service (SaaS) framework and through their pre-built and pre-configured components. Instead of costly and customized software — that might cost millions and require years to deploy — the plug-and-play applications can be launched relatively quickly by cities at reduced cost.
The applications, built on Accela's SaaS Platform, each deliver a package of tools. They allow cities to deliver custom branded iOS, Android and Windows mobile apps that let residents communicate directly to their local planning and building departments. Residents can use their mobile devices or desktop computers to submit permitting and inspection requests, browse neighborhood issues and have access to general information and updates.
Agency staff also benefit. A mobile app for inspectors coordinates activities, generates instant reports, enables photo annotations at buildings sites and captures a wide array of field data. In the back office, the solutions improve operations further with analytics dashboards and a system to coordinate and prioritize staff workflows.
In an interview with Government Technology on Monday, Jung said this translates to big gains for cities who can deploy the solutions 30-50 percent faster than other competitive solutions.
Apart from cost reductions and performance gains found in the new technology, the hope is that the applications will hasten approvals needed to jumpstart housing projects, decongest planning and building application backlogs, and enable cities to scale operations even as budgets get tighter and housing demand grows.
The International Organization for Migration reports more than 54 percent of people currently live in urban areas, that there are 3 million people moving into cities each week and that by 2050 cities will need to house more than 6.4 billion people worldwide. Considering such unprecedented growth Jung said that now, more than ever, there is a call to embrace technologies that adapt to change.
"Our modern, scalable SaaS applications provide governments with robust solutions to major challenges they face today," Jung said.
The pre-built technology inside the new planning and building applications was developed out of Accela's custom, enterprise-level planning and building systems found in cities such Fresno, California; Hillsboro, Oregon; McAllen, Texas; Palo Alto, California; and Tampa, Florida.
Luis Vasquez, McAllen's chief building official at the office of Building Permits and Inspections said turnaround times saw marked improvement.
"Thanks to our Accela solution, we were able to reduce turnaround times for residential permits from approximately three weeks to three days, and for commercial permits, from two months to five to 10 days," Vasquez said.
The two applications build upon the launch of the Accela Civic Application for Cannabis Regulation and the Accela Civic Application for Short-Term Rental Registration, launched last year as the first product offerings in Accela's Civic Applications suite.
To learn more about Accela's Civic Applications for Planning and Building, please visit Accela Planning and Accela Building for additional details.