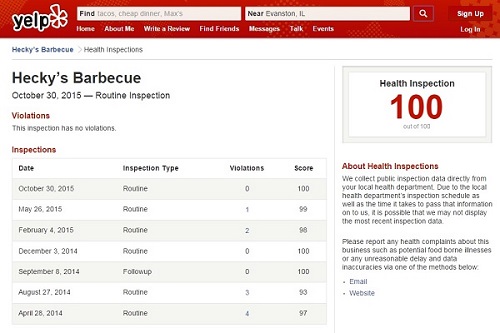 The below is an excerpt of my guest post on National League of Cities' Cities Speak blog last week. You can read the full post here.
Municipal laws and codes have been forged over decades and are currently facing challenges keeping up with emerging and rapidly expanding regulatory issues such as solar/clean energy and the legalization of marijuana and initiatives like the White House's Startup in a Day challenge. Even with the best-intentioned legislation, public policy initiatives can stall without the proper tools to enable easy and efficient compliance.
So how do governments balance the additional workload required to address these emerging issues with limited staff resources? How can cities keep up with the demands and expectations of their citizens?
Fortunately, civic technology, which provides targeted solutions for governments to solve real problems, is experiencing exponential growth, reaching not just urban cities, but also suburbs, farm towns and remote resort villages. In fact, it is growing 14 times faster than traditional technology, and its growth is ushering in an ecosystem of civic innovation — from app developers to service providers — committed to delivering productivity and engagement solutions to capitalize on the immense opportunities, as well as address considerations, that may impact new policy outcomes.
Where to Begin: Gathering Data and Using It
Some of the biggest knocks against allocating resources for data collection is that data can be difficult to collect, challenging to analyze and rarely leveraged. However, the value of collected and viewed data is significant. This past year, a coalition of civic technology companies, governments and other stakeholders rallied around an effort to create a shared data specification for building and construction permit data, called BLDS (pronounced "Builds"). Ultimately, the new standard will be implemented in cities across the country, provide powerful insights into the fabric of communities and serve as a proxy for an area's overall economic activity and development — just imagine the impact and possibilities of making decisions based on that kind of data!
Open Data for Results
While collecting data by itself can provide insights that help drive informed decisions, the power of open data can even help drive regulatory compliance. Many cities are now sharing building permitting and inspection data with real estate marketplace Zillow, which was part of the coalition that created BLDS. In addition to previous sales data and tax records, potential homeowners and even inquisitive neighbors can see an official record of building permit activity in the area. This can encourage homeowners to obtain the proper permits for any renovations to ensure nothing goes on their "permanent record" and it's easier to sell their home in the future.
Read the full post on NLC's blog.