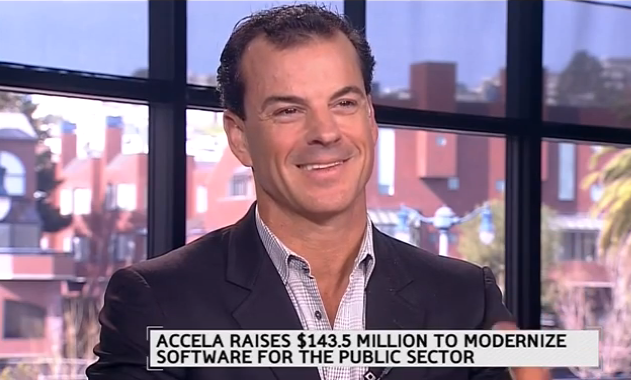 At Accela, our goal is simple: to make interactions with and between government agencies and with citizens easy. We can accomplish this by bringing the public sector to the cloud.
With that, I'm excited to announce that this week we closed $143.5 million in new funding – the largest investment in the government technology market.
"I think this news from Accela speaks to the momentum we're seeing across the country in how governments deliver innovative services to their citizens. In my dual roles as Mayor of Sacramento and current President of the U.S. Conference of Mayors, I've been leading an effort I call Cities 3.0, where our Nation's cities are becoming hubs of innovation, entrepreneurship, and technology. This era gives us opportunities to not only create more jobs and deliver better services, but also meet our citizens' rising expectations of a more accessible and transparent government through online services and open data. Here in Sacramento I see an amazing opportunity for our City to become a hub of government innovation. Given the incredible amount of government data our city collects, and our proximity to California's state government operations, Sacramento has a unique opportunity to produce the next generation of government innovations. Government focused technology companies like Accela are helping us seize that opportunity and lead a path into this new era."
–Kevin Johnson, Mayor of Sacramento
But this is just the beginning. With this funding we will speed the pace of offering more solutions, extending the value of the Civic Platform for government agencies of all sizes. With more than 1,000 government agencies around the world on our platform, we're innovating faster than ever and offering improved user experiences to truly meet the diverse needs of our agencies. Watch my interview with Bloomberg's Cory Johnson to learn more about how this growth positions Accela as the leading government platform.
There's a lot of work to do and I'm excited to see what's ahead. Thank you for all your support and being on this journey with us!