To make Valentine's Day (and every day) dining safer, Accela unveils an App that equips food inspectors with mobile devices for efficient inspections and enables health departments to automate permitting tasks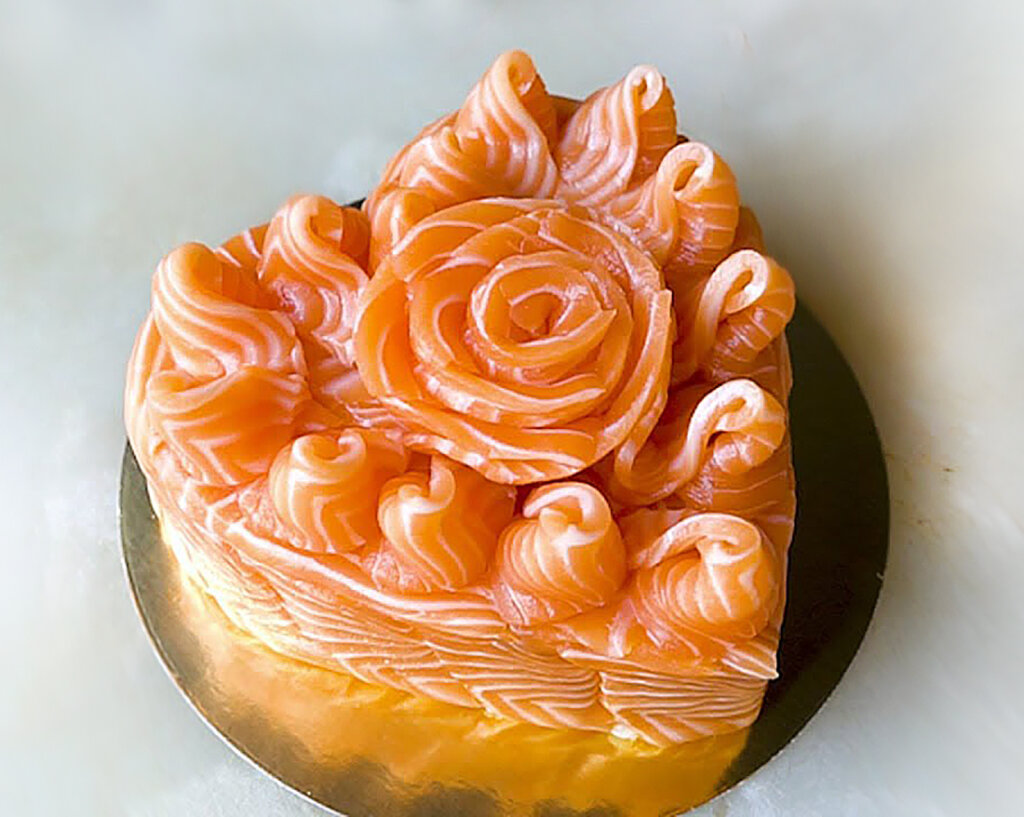 Whether it's fine dining, drinks, a box of chocolates or heart-shaped desserts, Valentine's Day has an inseparable connection to food.
Research group Statista estimates U.S. spending on Valentine's Day candy and an evening out totaled more than $5.5 billion in 2018. Google Trends records a search spike for Italian restaurants at 27 percent during the holiday and food delivery apps like GrubHub see sushi orders jump to 15 percent, with customers four times more likely to order heart-shaped sushi dishes. If this demand wasn't enough, GrubHub reports that even singles indulge, with roughly 300 percent more likely to consume "comfort foods" like jumbo wings and waffle fries.
In this food frenzy comes the challenge of food safety, and for this, Accela is making a game changing addition to its Environmental Health Solution with the launch of its Civic Application for Environmental Health. The App expands Accela's offering of cloud-based solutions and adds to its custom tools for food safety inspections, empowering local health departments with an out-of-the-box app that is easy to deploy in the cloud — or on premises — and can assist staff to inspect restaurants via an iOS or Android mobile device.
Further, the application goes beyond food safety and is designed to be a one-stop-shop for all types of environmental health permitting and application tasks, serving as a regulatory tool for septic systems, windows, swimming pools and more.
The solution helps health departments improve efficiency across the board, and this opens up the potential to conduct more food inspections, process more applications and increase transparency.
Creating Safe Communities
One capability of the new software is the ability for health departments to give residents anytime access to restaurant inspection ratings as they are recorded by inspectors. This feature can lower the number of information requests from residents, reporters and businesses while informing the public about the conditions of local restaurants.
"Our new Civic Application for Environmental Health is an adaptable and scalable solution that can be implemented quickly, smoothly, and incrementally, catering to specific state and local government needs," said Darryl Booth, general manager of Accela Environmental Health. "Accela is driving the next wave of innovation in government software, and this new Civic Application will empower health departments to protect public health and respond to community needs with faster turnaround times and 24/7 access to information."
With a clearer and more efficient picture of operations, health departments can use the application to decrease the chance of foodborne illnesses that cost Americans more than $15.6 billion per year, according to estimates from the U.S. Department of Agriculture. The application does this by standardizing enterprise features across agency borders, and helping health departments electronically capture their data in one location to identify gaps in coverage.
A few of the key features in the Civic Application include:
Customizable reporting and querying for administrative insights
Electronic document review for easy markup and cross-agency collaboration
An online payment system to simplify the fee collection process
Online operator access for applicants to submit, track progress and schedule inspections
A fully hosted Software-as-a-Service solution with the security and reliability Microsoft Azure
A mobile inspection platform for remote inspections and agency data access
GIS integration for inspection route guidance and location-based planning
Real-world Results
Accela's Civic Solution for Environmental Health has been used in large cities like San Diego to improve operations across multiple areas. Claudia Verdugo, a supervising inspector for San Diego County's Department of Agriculture, Weights and Measures, said Accela's environmental health tools have helped the county to drastically improve operations.
"Our big picture view is consumer confidence and making sure San Diegans are getting what they pay for, whether it's at the gas pump, deli scales or even buying produce at your local supermarket," Verdugo said. "The [Accela] Civic Platform has really helped us share our data across the departments and the programs and it's easy to get our information out."
Before San Diego deployed the Accela system Verdugo said the county was doing everything by pencil and paper and had to gather and record their data from 27 different data bases. Now inspectors can transmit inspection data in the field, get electronic signatures and handle tasks and workflow changes in-house without making an IT request.
"With the Civic Platform there is this ease and speed with configuration," Verdugo said. "The customization has been very simple for us on the backend so we can make workflow changes and put them into production quickly."
To learn more about Accela's Civic Application for Environmental Health, please visit: www.accela.com/solutions/environmental-health/. You can also attend an upcoming webinar on Feb. 21, at 9 a.m. Pacific time to learn more about how the Civic Application for Environmental Health helps health departments modernize their process management.