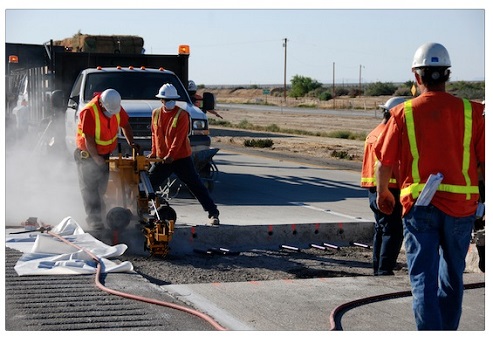 People often take for granted the key public infrastructure and assets that keep our communities functioning. From traffic lights responsible for keeping rush hour traffic moving, to storm drains that capture rainwater that might otherwise flood our neighborhoods, infrastructure matters to our country, our economy, our quality of life and our communities.

Hundreds of organizations are raising awareness about the need to invest in infrastructure locally and nationally in celebration of Infrastructure Week and National Public Works Week.


I think many public works departments would agree that using the right technology and tools is the first step for effectively managing public infrastructure as cost-efficiently as possible to maximize long-term investment.


So in honor of this week, I want to share four ways local, innovative governments can use (and are using) technology to extend the life of their infrastructure and enhance the efficacy of their work.


1. Consolidate multiple sources of data
Lexington-Fayette Urban County Government, Kentucky, used to track more than 16,500 records annually across 22 databases. Tracking all of the County's assets in a single, consolidated database for improved efficiency and reporting "has improved workflow," shares Kevin Wente with Planning, Preservation, Development. "It has better enabled us to track areas of need for the sake of planning future construction and capital construction projects. If we had a flood event, we would be able to track where we were having overflows so we can direct construction projects to those areas of greatest need."


2. Extend your impact through integration
Westminster, Colorado's Utilities Operations Division integrated its asset management solution with its Esri ArcGIS system. This allows staff to visualize work orders spatially and prioritize efforts and resources with a color-coded view of sewer lines, maintenance schedules, sanitary sewer overflow (SSO) history, tree types, service requests and work orders on a map in addition to the ability to flag trends where issues have occurred in the past. As a result, Westminster reduced the number of water main breaks from 163 annually to 38 in 2013.


3. Make your data as mobile as you are
Gone are the days of heavy binders, notebooks and forms. Asset management divisions are increasingly embracing mobile devices to take their databases out into the field with them. Fort Worth, Texas, has seen paperwork reduced by more than 90% and a time savings of at least one hour per day in vegetation maintenance alone with a device-agnostic mobile work order app. The City's crew leads can download assignments, create new work orders, view attached documents and images and enter time, mileage, status and accomplishments — all from the field.


4. Coordinate with other departments (and utilities)
How many times has one department dug up a street, done their work, repaved – only to have the same stretch of asphalt torn up again by a different department the week after? These missed opportunities cost tens of thousands of dollars! Like many growing cities, Baltimore, Maryland, has been challenged with managing the many street-based infrastructure projects that take place each year. With right of way management software, which has made it easy for multiple departments and utilities to communicate with one another, the City of Baltimore has avoided hundreds of costly conflicts and reported a cost savings of between $350,000 and $500,000 in paving costs, with projected annual savings of $900,000.


By embracing technology and data for infrastructure asset management, these visionary departments are ensuring the health and safety of their communities while reducing costs and saving time, so that they can focus on what matters – infrastructure.

Happy Infrastructure Week and National Public Works Week!