After the past two years of hosting our govtech conference Accelarate online due to COVID-19 precautions, we're very excited to bring back the Accela Experience Center (AEC) live and in person this year at Accelarate Oct 3-5 in Salt Lake City, Utah. The Accela Experience Center (AEC) offers our state and local government customers a chance to personalize the overall conference experience and value.
This is the place onsite—a mini-conference within Accelarate of sorts— where attendees can take part in one-on-one conversations with Accela staff, engage with Support, Training, Professional Services, Success, Security, and Product experts, and participate in over a dozen product studies to share their own insights to help drive the future of their product experience. I am confident this year's AEC will provide even more opportunities for critical customer feedback and engagement.
Engagement and Networking at the Core
At every turn, the Accela Experience Center is designed to help drive conversation, generate user feedback, and provide a platform to surface questions customers want answered. The AEC provides Accela, in turn, an important platform for ongoing dialog with our user community and demonstrates our commitment to listening to the voices of state and local leadership in pursuit of more effective outcomes.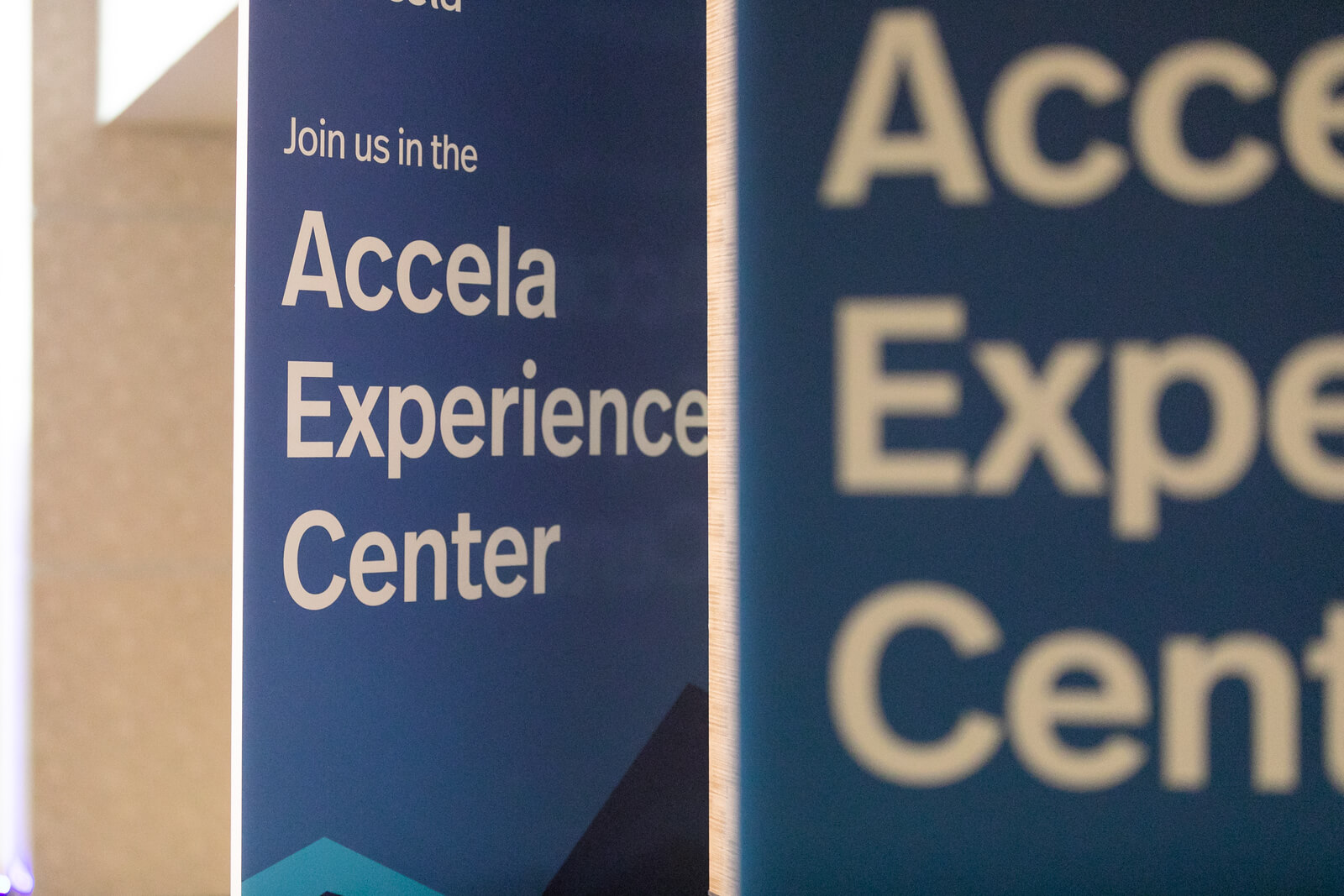 Staff and Resources Ready to Address Customer Needs
One of the most popular features of the AEC is the Expert Desk, the place to go to get problems solved and questions answered. At the Expert Desk, attendees can chat directly with Customer Support and Customer Success experts about their specific customer care cases, or anything they may need help with. This year, we've augmented and enhanced the number of experts in the room—we will have more than 30 product experts available to answer questions or tackle any specific problems. We've added more staff and streamlined the process, so that those who come to the expert desk can get their issues resolved even more quickly and effectively than in the past.
The UX Lab is a great place for users to get their service and product needs and preferences recognized. Each study has a time estimate so our customers can pop by for 1-2 studies if they only have a few minutes or take a seat and settle in if they have closer to 30 minutes to spend. In the lab, a visitor can give feedback on a dozen or more emerging product features, review designs in flight, participate in surveys, sign up for future research, and get a preview of upcoming, soon-to-be-released features. Attendees can also take part in usability studies that help ensure their input guides product evolution and development.
At the Solution Station, Accela solutions engineers will perform product demonstrations in each solution area: Building Communities, Growing Businesses, Protecting Citizens, and the Accela Civic Platform. This station provides attendees a chance to test-drive the functions and features they are most interested in, with experts on hand to answer questions.
The Professional Services team will be on hand at their booth, too. Here, visitors can engage in real-time conversations with the people who are behind successful implementations of Accela software and learn how Accela Services can support every step of their journey. The team is especially excited to talk this year about their new Managed Application Services offering, which helps customers address staff shortages and create optimal performance from Accela.
For those looking to upgrade to the cloud, visit the Upgrade to SaaS – Accela Product and Security booth to speak with the team about how to get started with a SaaS upgrade, discuss customer migration success stories, and chat with a team member about how streamlined the process is. This is a chance for those interested in SaaS to get very clear on what would be required of their teams, so they can take their first steps. It's also an opportunity to explore the sticking points: to understand what's getting in the way of a SaaS deployment, and to strategize with Accela experts in order to overcome those hurdles.
And of course, our AEC wouldn't be complete without Accela Community and Accela U booths. Accela Community and Advocacy will help attendees join the Accela Success Community, or learn more about how to get the most from it. Visitors can submit questions that will be answered during the popular 'Community Live' breakout session occurring the last day of the conference, which features multiple Accela solution experts ready to answer the submitted questions. Visitors can also sign up to be an Accelarator – an Accela advocate who is willing to share their experiences with Accela and help other customers be successful. programs, and Accela U will also be there to share all upcoming training events, get visitor feedback on what training they'd like to see in the near future, and help folks register for upcoming courses.
My primary message to attendees: Don't let Accelarate be a passive experience. Make the most of the conference, and make it serve your specific needs, by engaging in person with staff and fellow peers in the AEC. It's a wonderful opportunity to connect with others who care deeply about the issues you are facing, and it's an interactive, personal and very hands-on way to be part of a meaningful two-way conversation that can help make Accela's solutions continue to reflect what our customers are needing most.
The Accela Experience Center will be open to all conference attendees Monday, Oct. 3 from 6-8 PM MT; Tuesday, Oct. 4 from 11:45 AM-5 PM MT; Wednesday Oct. 5 from 10:45 AM-5 PM MT.