The below is an excerpt of my guest blog on PBS MediaShift. You can read the full post here.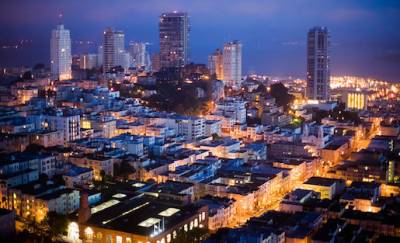 "The future is already here — it's just not evenly distributed."
–William Gibson. The Economist, December 4, 2003
The last time I heard Tim O'Reilly speak was at the Accela Engage conference in San Diego earlier this year. In his remarks, Tim used the above quote from William Gibson — it struck me as a pretty accurate way to describe the current state of open data in this country.
Open data is the future — of how we govern, of how public services are delivered, of how governments engage with those that they serve. And right now, it is unevenly distributed. I think there is a strong argument to be made that data standards can provide a number of benefits to small and midsized municipal governments and could provide a powerful incentive for these governments to adopt open data.
One way we can use standards to drive the adoption of open data is to partner with companies like Yelp, Zillow, Google and others that can use open data to enhance their services. But how do we get companies with 10s and 100s of millions of users to take an interest in data from smaller municipal governments?
In a word – standards.
WHY DO WE CARE ABOUT CITIES?
When we talk about open data, it's important to keep in mind that there is a lot of good work happening at the federal, state and local levels all over the country — plenty of states and even counties doing good things on the open data front, but for me it's important to evaluate where we are on open data with respect to cities.
States typically occupy a different space in the service delivery ecosystem than cities, and the kinds of data that they typically make available can be vastly different from city data. State capitals are often far removed from our daily lives and we may hear about them only when a budget is adopted or when the state legislature takes up a controversial issue.
In cities, the people that represent and serve us us can be our neighbors — the guy behind you at the car wash, or the woman whose child is in you son's preschool class. Cities matter.
As cities go, we need to consider carefully that importance of smaller cities — there are a lot more of them than large cities and a non-trivial number of people live in them.
If we think about small to midsized cities, these governments are central to providing a core set of services that we all rely on. They run police forces and fire services. They collect our garbage. They're intimately involved in how our children are educated. Some of them operate transit systems and airports. Small cities matter, too.
Read the full post here.
RELATED POSTS:
On Open Data, Platforms and Public/Private Partnerships
Guest Blog from Buildingeye | Accela Engage 2014: Startup Pioneers of Open Data to Converge in San Diego
A Year in Review: The Top 5 Advances in Civic Engagement
Top 7 Videos about Open Government Software and Technology
Open Data: From Coast to Coast
CivicData.com: Changing the Game on Open Data
Open Data Delivering on Its Promise to Bring Governments and Citizens Together