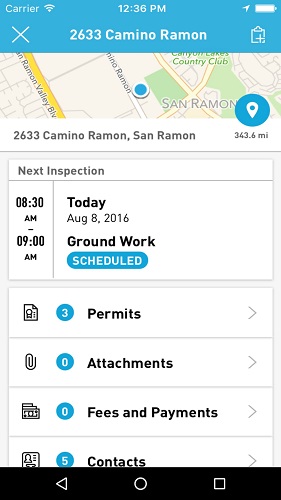 When we started our pilot program with Tampa last year, our goal was simple: make it easy for contractors to work with government agencies on the permitting process. Through joint collaboration with the Tampa agency and the contractors they work with, Accela used interviews, prototypes and a fully functioning application to really try and address issues that slowed down the permitting process. The result is a streamlined Contractor Central application, available on iOS and Android, that works with contractors to make their day-to-day jobs easier.
How this app idea came about
As a company, our mission is to provide the tools that make being a citizen, a business owner and a government employee easier. When we looked at the issues plaguing contractor and government agency interaction, it became clear that there was no one solution for contractors to manage all of the daily tasks they have. Even if an agency has an online solution, it is typically not mobile-ready and only supports a singular entity. Typically, contractors will operate in multiple cities and counties, making the tracking process difficult to manage as they will have to switch between multiple websites or, even worse, paperwork. Contractor Central solves all of this by putting a contractor's data in the palm of their hands for multiple agencies by leveraging the Accela Civic Platform. One sign-in for all of their work.
Mindful design for greater efficiency in the field
Once contractors are in the Contractor Central application, they can easily see all the projects they are working on, get driving directions, manage and schedule inspections, and receive status updates as an inspector reviews their work.
The app underwent design changes based on real contractor feedback, led by our User Experience expert, Yesha Bavishi. The new design simplifies the navigation so contractors can easily get to what is most important to them and manage the many projects and permits they need to get their job done.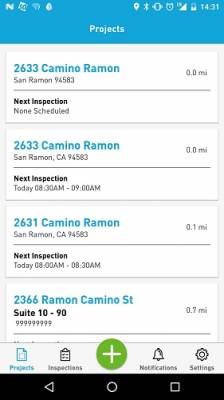 With Contractor Central, government agencies can really empower their contractors to avoid inspection missteps, speed up the permit process and remove the barriers between contractor and agency communication. By allowing inspection scheduling, rescheduling and cancelling, and the ability to view inspection status, attachments, fees due and a history of project and permit data, contractors have everything they need to make their job a success and, in the process, ease the burden of the government agency and inspector.