With the rise of companies like Airbnb, VRBO, HomeAway and others short-term rentals now have a pervasive influence in cities; yet while this emerging market continues to grow, data shows local governments could be missing out on millions in uncollected revenue if they are unprepared to regulate the industry.
Since Airbnb was founded in 2008, the short-term rental company has given birth to a market that has grown at a near exponential rate. In the space of just 10 years Airbnb alone has increased its annual revenues to more than $2.6 billion with more than five million listings in 81,000-plus cities worldwide. Further, by its own figures, Airbnb conservatively estimates that the 50 largest cities in the U.S. could earn more than $2.5 billion over the next 10 years in tax revenues just through Airbnb bookings.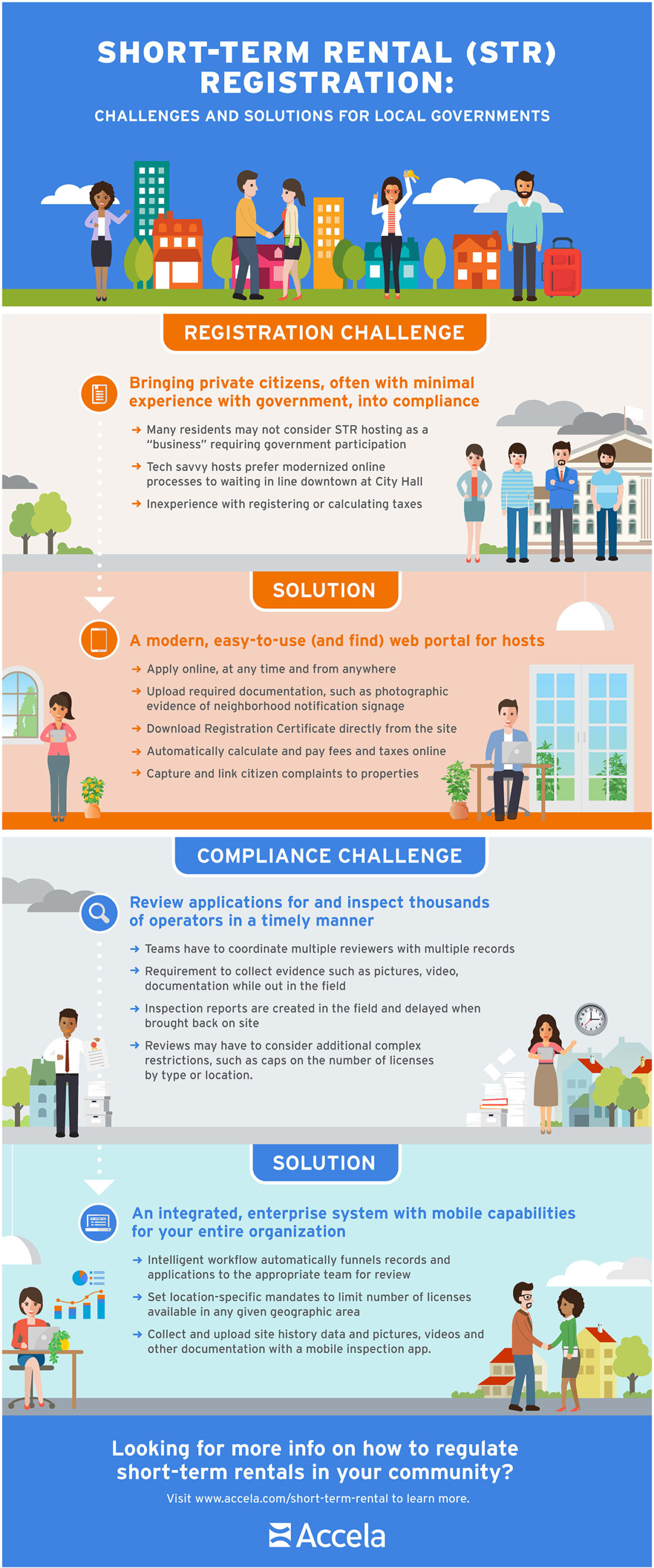 A number of cities are already leveraging this new funding stream, both in direct revenues collected from lodging and sales taxes, and indirectly, as short-term rental guests spend locally and support the community's economy.
The city of San Diego California recently published a report that estimates it collects about $20 million a year from its Transient Occupancy Tax (ToT), with local spending generated from the rentals totaling more than $500 million. Another study by the research firm HR&A reports that in New York, the industry generated more than $632 million in economic activity and supports about 4,580 jobs.
Granted, this funding isn't without its complexities. This unprecedented surge has challenged policy makers to design regulations that provide equitable regulations for both short-term rentals and traditional hotels. At the same time, there is also a new need to safeguard local affordable housing from short-term-rental driven lease inflation and Real-estate investors trying to operate housing like chain hotels.
Regulatory challenges aside, these have done little to derail the growth of Airbnb and companies like it. On Nov. 16 Reuters reported that the company had collected more than $1 billion in revenue for its third quarter, it's most profitable yet. Airbnb also reported in September reaching a total of 400 million guest arrivals and more than doubling users, from 250,000 to nearly 700,000, for Airbnb for Work — a short-term rental platform to book work related travel.
As the emerging market grows, cities can leverage the new revenue stream to direct funding toward affordable housing and local services. Denver is a prime example of this. Seeing a flood of short-term rental activity, in 2016 the municipality approved an ordinance that required hosts to be licensed. To operationalize this work and begin collecting fees, Denver partnered with Accela to deploy its Civic Solution for Short-term Rentals. The tool enabled the city to digitize the registration process, making it simple for hosts to submit documents and to pay processing fees and taxes.
Within just six months of announcing the ordinance, Denver had achieved an estimated 62 percent compliance rate. This has percentage has increased, with the city reporting that It has licensed 2,272, or 71 percent, of all active short-term rental hosts. In 2017, this enabled Denver to collect more than $3.06 million in revenues. The online system is likely to become even more essential with Colorado seeing dramatic short-term rental growth. Hosts in the state recorded 1.2 million guests in 2017, a 68 percent increase from the previous year.
Yet, if cities want to uncover similar economic benefit found in cities like Denver, San Diego and others it will require new tools and strategies to streamline the short-term rental registration and compliance process.
Based on Accela's market and customer insights, common obstacles faced by governments include the following:
Workflow Management: Departments need systems that can automate workflows, funneling records and applications to the correct teams for review
Record Type Management: Cities don't always have an effective way to process document types like pictures, videos and scanned images — items commonly found in the short-term rental licensing and registration process
Mobile Inspections: Field inspectors at properties need mobile apps to relay information quickly to prevent delays, and this has typically been done through paper-based methods
Location Restrictions: Reviewers often have to consider complex restrictions, such as caps on the number of licenses by type or location
Civic Engagement: Often compliance issues are the result of difficulties that citizens find in the registration, fee and tax collection process. Many would register if there was an online tool to help
Nathan Batchelde, who served as a legislative analyst at the time for Denver's Department of Excise and Licenses, said the quick six-month launch was vital to handling logistics and meeting the tight deadline of the ordinance. The new system allows Denver to deliver online services that increase revenue flow, reduce licensing cycle times, and to decrease paperwork costs and staff time.
"Being able to quickly build this new, user-friendly portal and regulatory program into our existing Accela system was crucial to our timely success," Batchelde said. "We're trying to leverage 21st-century technology to meet operators where they are."
New survey data released last month from the Center for Digital Government indicates government leaders expect short-term rental services to be the top regulation growth area, with 42 percent of public-sector respondents saying the service is already regulated in their jurisdiction and 28 percent saying it is expected to fall under regulatory oversight in the next two years.
To learn more about Accela's Civic Solution for Short-term Rentals, click below: