Learn about the latest updates to Accela's Civic Solutions and how they will accelerate your services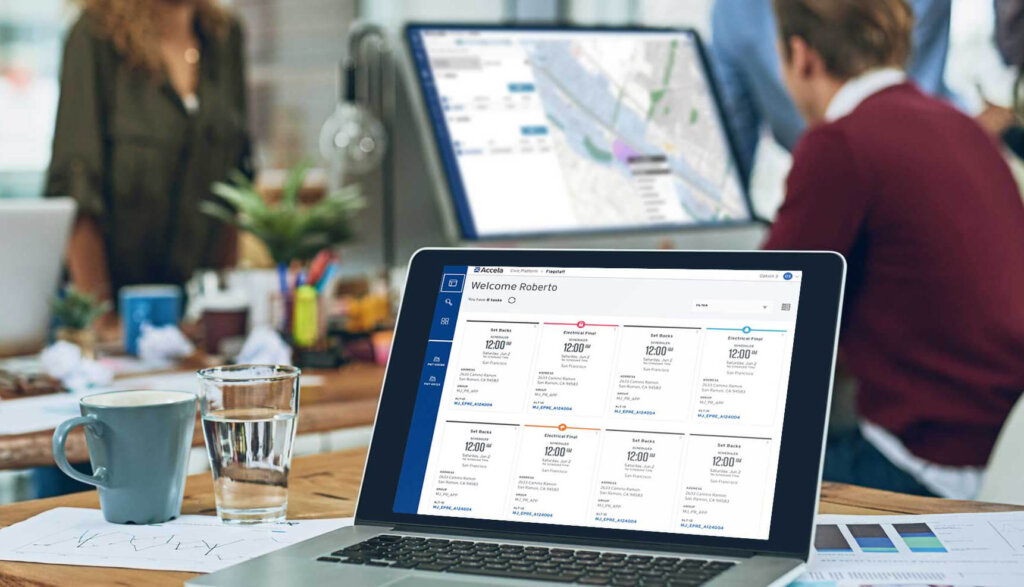 Accela's solutions have always been about elevating government services. Now, with our Spring 2019 product release, Accela is transforming services even further with a series of new enhancements that will put governments on the cutting edge.
In the next set of updates launching this month, you'll get a clearer picture of your system processes with improved activity logging, gather near real-time business intelligence through our new Enhanced Reporting Database (ERD), save data in the field with offline mobile app storage, collect agency payments efficiently via configurable payment types, and complete tasks even faster through major upgrades to four of our Civic Applications. Each new enhancement has been designed and tested with state and local governments top of mind, and all built to improve quality, performance and usability for your agency.
The Civic Platform – The System of Systems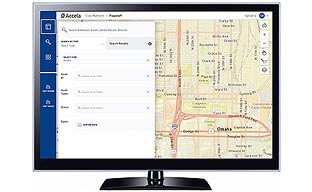 The Accela Civic Platform is the hub to access all of our Civic Solutions. It automates workflows, manages data, and helps governments integrate services with outside applications and digital resources. Considering its crucial functions, we wanted to improve its usability in three dynamic ways.
1. Enhanced Data Logging — With this version we have improved activity logging to the next level to provide governments, and their technical support teams, a clearer view into application performance and event history. This comes through an enhanced data log that detects changes in scripting and other events that impact performance.
2. Precise Reporting with the Accela Enhanced Reporting Database (SaaS in Azure – optional feature) – Completely new in the Spring 2019 release, we are introducing our Enhanced Reporting Database (ERD). This optional feature for Accela's Software-as-a-Service (SaaS) and Microsoft Azure users, empowers customers to develop and run reports against a near-real time SQL database to maximize performance and get business intelligence insights from their tools of choice, such as Microsoft's Power BI, Qlik, Tableau, or any other system.
3. Faster Forms in Angular JS — Available to Accela SaaS customers, or on premises customers who convert their forms, our Spring 2019 Release improves our user interface to enhance the user experience and performance with faster page loading times across a wide variety of forms. (Note: Self-hosted customers must upgrade to V19.1 of the Civic Platform and convert forms.)
Accela Mobile — Respond Anywhere, Anytime
Accela Mobile puts your office in the palm of your hand, allowing field crews to submit and receive data wherever it's needed. Now Accela Mobile gets a new enhancement with offline storage capabilities through in-app caching on a device. This feature enables mobile users to continue their work when disconnected and re-sync data once they're back online.
Accela Citizen Access (ACA) — Elevated Citizen Service Delivery
Accela Citizen Access has made a name for itself as it moved the traditional counter and call center tasks to the Web, providing easy online service portal for residents to submit requests. In this latest release, we extend ACA with a few helpful features for administrators and end users alike.
1. Customize with Theme Builder — The Theme Builder within ACA was introduced in Version 10 of the Accela Civic Platform to allow agencies to add branding and design features to citizen-facing portals. This included changing colors and adding logos through easy-to-use design tools. With the Spring Release, Theme Builder offers a broad set of tools to change fonts, navigation, and other features and the ability to deploy custom CSS code for additional branding.
2. Save Your Work — Interruptions happen. A computer can crash, you can get disconnected or accidently close a browser window. In the Spring Release, ACA improves the user experience by allowing citizens to save their work as they fill out agency forms. This prevents having to reenter information and increases the probability a form will be completed.
3. Configurable Payment Methods — Accela has enhanced the payments systems with ACA to help administers more easily manage convenience fee payment methods and allow for increased configurability in setting payment types. The result is smoother citizen transactions and improved service levels.
Civic Applications — Easy, Automated, Right Out of the Box
Accela's Civic Applications take all the dynamic features of enterprise software and packages them into an affordable, out-of-the-box solution for governments. They are pre-configured, fully-tested, fully-supported, and built on a foundation of more than 20 years of domain expertise and deep knowledge of industry best practices. As part of the Spring 2019 release, we are making significant updates to our Civic Applications in Environmental Health, Building and Planning.
1. Accela Environmental Health V1— The first Accela Civic Application for Environmental Health was launched in the Spring Release and includes 39 new record-types, or specific permit types and functions, in the areas of retail food, land use, recreational health, personal services, and public institutions.
It also automates a number of functions for Health Departments:
Permit application, acceptance, review, and overall processing
Automated generation of reports and notifications
Payment processing
Digital plan reviews
Health Department enforcement functions and issuance of citations
Complaint processing and management
2. Accela Building V2 — This version of our Building Civic Application adds 19 new record (permit) types to the 37 currently available in the first version of the Building Civic Application launched in Spring 2018. These include sign permits, various enforcement cases, change of information functions, permit extensions, and many others.
3. Accela Planning V2 — This second version of the Planning Civic Application adds 18 new record types to the 10 currently available in the first version of the Planning Civic Application also launched in Spring of 2018. These new capabilities include permits for special use zoning, floodplain development, planned unit development, and others. This release also includes a redesign of the zoning verification form letter and a new renewal process for the home occupational permit.
To learn more about Accela's Spring 2019 product release, please contact us at Sales@Accela.com, or visit our website at www.accela.com.