What if I told you that you could eliminate almost all the paper, and the associated costs, from the meeting process? From agenda creation to agreement finalization, you could streamline the entire meeting process from inside a single solution.
Too good to be true? It's not.
We're pleased to announce the integration of DocuSign's eSignature tool into Agenda and Minutes, part of our Legislative Management solution. The digital portal introduces a secure, paperless signature capability that will help governments save time and money on the legislative process.
Consider this: an Intellicap study found that the average savings per electronically signed document is $22.18 and the average turnaround time is reduced by 13.5 days (97%). When I say it'll save you time and money, I'm not kidding.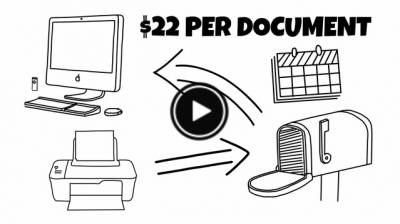 Get a handle on all the agreements and contracts your meeting process produces with eSignature capabilities.
Even with the automation that comes with Agenda and Minutes, there used to be the occasional break in efficiency. For example, to process a contract, the agreement needed to be printed, delivered to the signer, signed, delivered back, signed again, scanned, attached into Agenda and Minutes and uploaded into the agenda.
Now, the printing, mailing and scanning associated with the signature process is eliminated.
Why DocuSign?
When we considered the value of adding this feature to our Agenda and Minutes solution, we placed the utmost importance on security. DocuSign meets and exceeds the most stringent U.S. and global security standards and no other electronic signature provider can match their security certifications.
Mobility was also a key factor. By eliminating the printing and mailing of documents, we knew we needed to make the electronic signature process as convenient as possible. DocuSign provides true mobility; a colleague or contractor can sign a document on any device, whether it's in the field or away from their desk.
In government, you can't offer convenience without a sense of security, and with DocuSign, we knew we could offer both.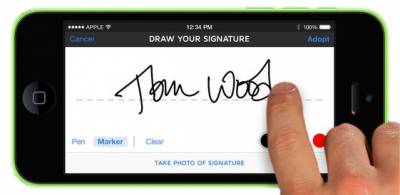 Paper out of government
We're excited to add another level of automation to our Agenda and Minutes solution and to continue to enable governments to deliver services to businesses and residents with convenience, security and transparency.
Now, through our partnership with DocuSign, we can work to get paper (and the associated costs) out of the government signature process and out of government, too.
And, thanks to Accela's robust and open Construct API, governments will ultimately be able leverage their investment in a variety of eSignature products across all solutions on the Civic Platform.
For more information on Agenda and Minutes, contact engagement@accela.com.