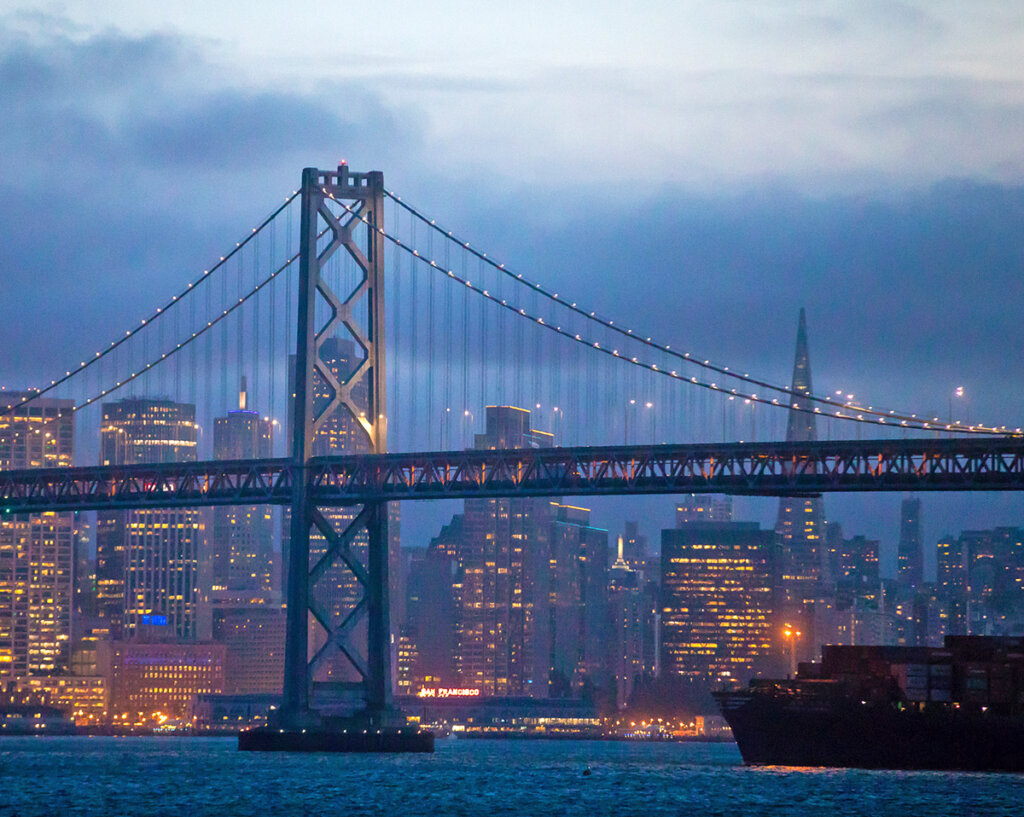 As more state and local governments legalize cannabis, San Francisco and the national civic tech organization Code for America (CfA) are showing how technology and policy can offer communities big benefits.
San Francisco partnered with the nonprofit to expunge more than 9,000 marijuana convictions using the group's Clear My Record App that helps counties clear non-violent felonies from residents' criminal records. The app uses digital forms and an algorithm to help residents submit proper documentation to officials that meet California's legal requirements to erase felony convictions.
San Francisco officials said the effort to eliminate the 9,000-plus convictions was part of a year-long effort that looked at records dating back to 1975. California voters legalized recreational marijuana in 2016 and officials said this effort represented the logical next step of that policy change.
"It was the morally right thing to do," San Francisco District Attorney George Gascón told the Los Angeles Times. "If you have a felony conviction, you are automatically excluded in so many ways from participating in your community."
Within California and nationally, felonies can limit eligibility for basic government services like food assistance, housing support, the right to vote, access to higher education and the freedom for parents to care for children. Depending on the crime, the Department of Justice and the American Bar Association show Californians with a criminal record could be subject to more than 1,800 restrictions.
Gascón hopes to alleviate this burden in San Francisco through Code for America's Clear My Record app, that automates and simplifies procedures to connected with California's 2014 passage of Proposition 47, a piece of legislation that allowed "non-serious and non-violent" property and drug crimes to be downgraded from felonies to misdemeanors — or expunged as was the case with cannabis.
The goal for Gascon and CfA is to use technology to not only assist residents with criminal records, but to benefit communities as a whole, enabling governments to be more effective, supporting criminal justice workers be reducing the potentical for recidivism and to give all residents the same opportunity to contribute to the local economy though gainful employment.
"Contact with the criminal justice system should not be a life sentence, so we've been working to reimagine the record clearance process," said Jennifer Pahlka, CfA's executive director in the city's release. "Our work asks how we can make government work better for the people it serves, and we are honored to partner with District Attorney Gascón's office to deliver relief to thousands who have been blocked from access to jobs, housing and other opportunities for so long."
In a joint release from Gascón and California Assemblymember Phil Ting (D-San Francisco), Gascón's office announced the introduction of a new bill —  AB 1076 —  that could expand such technologies found in apps like Clear My Record. The bill would automate the arrest and conviction relief at the California Department of Justice using technology to simplify the application process for those already entitled to record clearance relief. This is intended to provide "millions of Californians with renewed employment, housing and education opportunities," according to the release.
As a provider of technologies that enable governments to manage and track cannabis permits, licensing and inspections, Accela is encouraged by San Francisco and CfA's work. Accela's Civic Solution for Cannabis Regulation has helped dozens of cities and states reduce black market activity in the emerging cannabis industry by creating an easier system for business owners to apply for and to obtain licenses.
To learn more about Accela's cannabis solution and the benefits it has brought cities and states click here.