The office has been buzzing with excitement this week with the launch of CivicData.com. We've been hard at work to bring this to fruition. More importantly, everyone at Accela is excited about what this means for our customers.
In recent months, the City of El Paso created a Garbage App with CityGovApp that increases driver productivity while enhancing citizen engagement—all from a smartphone. Civic hackers used Salt Lake City's data to create a "Taco Cart" app, which helps citizens (and presumably inspectors) locate these mobile food establishments.
We're amazed by the sheer volume of civic-minded developers who are looking to build and deploy apps for government. Oftentimes, they don't understand what kind of data you have. Just opening up your data can result in unexpected new ways to engage with citizens and businesses.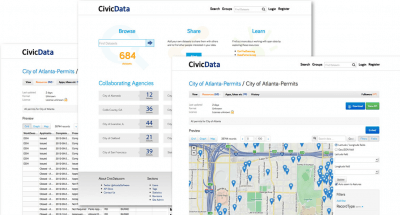 Several agencies have already published datasets on CivicData.com. What will your data look like?
In case you're wondering what all this means for your agency, here's a "Must See" list around open data:
Kris Trujillo, Accela's Director of Software Development, shares an early look at CivicData.com
Open Data Panel Discussion with Accela, Tumml, Palo Alto and Code for America
And in case you missed them, below are recent blog posts from Jeff Stiles and Kris Trujillo that explore open data in more detail:
Democratize Your Data with CivicData.com
What will happen when you open up your agency's data? Have questions about how you can participate in CivicData.com? Email us at CivicData@accela.com.