Government Technology Magazine Awards 10 Accela Customers Its Highest Recognition for Innovation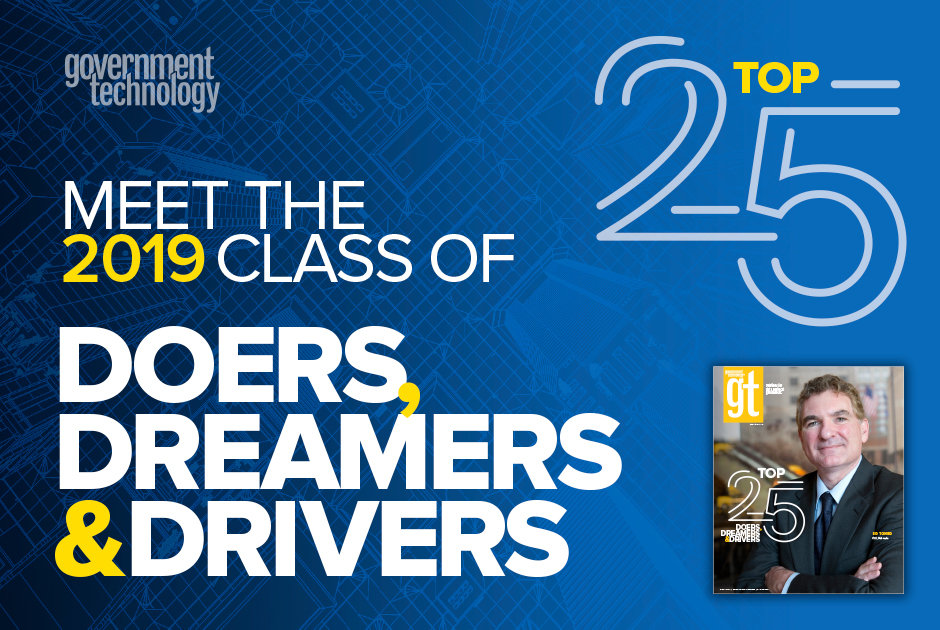 They're collaborators, ground breakers, and constantly innovating. These were the three qualities of the 2019 Top 25 Doers, Dreamers and Drivers awardees, with 10 out of the 25 winners serving in offices of Accela's government customers.
Government Technology magazine (GovTech) has held the awards for nearly two decades and they are intended to put a spotlight on public sector pioneers that have used technology to re-envision  services for residents and assist their agency to govern the future effectively. Over the course of its history, the awards program has honored 450 talented teams and individuals that have set the bar for what is possible in government.
"Our list of the 2019 Top 25 Doers, Dreamers and Drivers is made up of a mix of technology leaders across and outside of government," said Noelle Knell, GovTech's editor. "This program began 18 years ago as a way to honor those who toiled, often unrecognized, to drive progress forward, using advances in technology to make government better at doing its job: responsibly and efficiently serving the people."
This year, Accela's winning customers included the following individuals and jurisdictions:
To learn more about how Accela is driving digital transformation in 2019, read the open letter to leaders by Accela CEO Gary Kovacs.