Early Bird Registration Through May 31st
Accela's premier customer conference is fast approaching and this is your opportunity to get access to this industry event through early bird registration, saving attendees $250 off the regular price.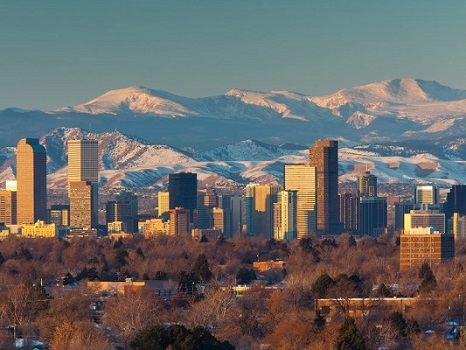 Held in Denver, from Oct. 6-9, Accelarate brings together the best of government with a series of insightful keynotes, thought provoking panels, breakout discussions, training sessions and awards. The 2019 conference is expected to be the biggest yet and will provide a unique opportunity for government leaders to get insider insights on the latest technologies and innovation tactics.
The conference will host nearly 30 exhibiting partners and offer more than 70 hours of product training and customer- and partner-led sessions. In the event's Partner Pavilion and new Accela Experience area, attendees will have the chance to meet with peers and partners showcasing solutions, best practices and products, so customers can come back with even more ideas to be more efficient and effective.
Speaker Highlights
Accelarate 2019 keynotes showcase industry leaders, visionary executives and influencers sharing insights into how technology is helping city leaders build better communities. A few of the confirmed speakers will include Karen Freeman-Wilson, the mayor of Gary, Indiana, and president of the National League of Cities; as well as Microsoft's Vice President of State & Local Government Dana Barnes; and Accela CEO Gary Kovacs – who previously served as the CEO for Mozilla and AVG Technologies,
Before leaving office, former Colorado Gov. John Hickenlooper urged fellow government officials to attend this year's Accelarate in his home state for the sake of driving "better government."
"Whether it's about rolling out new registration portals, curbing the harmful health effects of a poor environment or attracting and retaining motivated, innovative and talented staff, governments everywhere are learning how to strengthen communities to grow businesses, to modernize operations and to protect residents." Hickenlooper said. "But with society evolving at the speed of light, we must continue to keep talking to each other and learn from each other, which is the very purpose of Accelarate."
Former Colorado Governor John Hickenlooper urges fellow government officials to attend this year's Accelarate [watch the full video]
Session Themes
To support our government customers, there will be six key themes in the keynotes, breakouts and training sessions. These include a focus on the following:
Delivering Exceptional Citizen Experiences
Creating a Data-Driven Government
Getting Ahead of Emerging Regulations
Realizing the Value of the Cloud
Extending the Accela Civic Platform
Best Practices/Success Stories
"There's always something to learn, there's always something new," said Lavanya Premkumar, a business systems analyst in Pasco County, Florida who attend Accelarate 2018. "The people here are great and you get to make new friends for life and the networking is absolutely fantastic."
Accelarate is also about honoring those government innovators through our Trendsetter Awards, where attendees can see who is pioneering breakthrough projects and initiatives and how they're doing it. Last year 10 awards were given, with Denver among them for its work in emerging regulations and digital innovation.
If you're a current Accela customer register here for early bird pricing, and if not, stay tuned for additional pre and post coverage on the Accela blog.
If you're a current Accela customer register here for early bird pricing and stay tuned for additional pre- and post-coverage event news on the Accela blog.